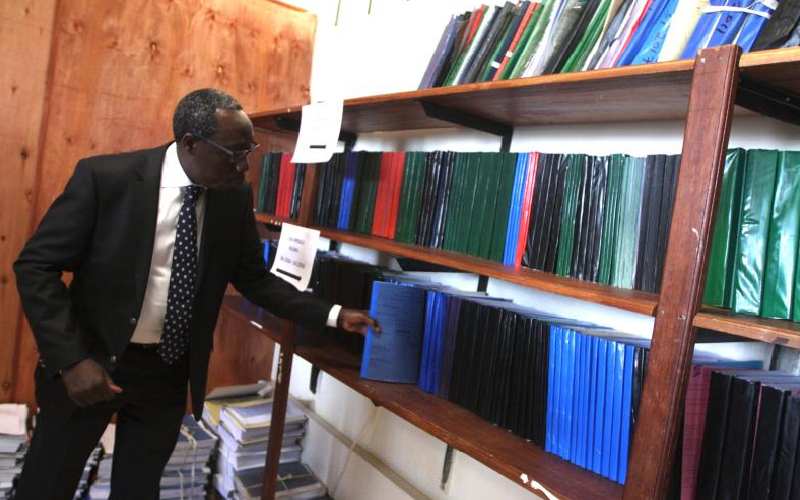 The Kenya Editors Guild (KEG) has launched guidelines expected to enhance the quality and accuracy in court reporting.
Court of Appeal President William Ouko said the guidelines present a learning opportunity for reporters as court reporting remains a technical area which requires constant reading.
"Indeed, apart from reporting in a war zone, court reporting may actually be the most demanding assignment for a reporter," he said.
He said there is need for KEG to ensure that the end-users of the document are trained and sensitised, adding that the Judiciary, through the Judiciary Training Institute is ready to partner with KEG in the initiative that can be carried out in all the counties to ensure uniformity.
Read More
Given the legal jargon used in some courts, Justice Ouko said there is need for court reporters to acquaint themselves with the court system, language and procedures to effectively carry out their duties, adding that "it is not a simple 'pen and pad' affair".
As the fourth pillar of democracy and a watchdog, he said the media can expose unfairness in the system and help prevent injustices by shining a spotlight on the actions of judges and other court users.
"At all times, court reporters must be prepared in the discharge of their work to stay on the straight and narrow to avoid falling foul of the many offences created under the Kenya Information and Communications Act and to abide by the edict of the provisions of the Media Council Act," he warned.
From basics in court reporting to how to report a story, the 45-page document is expected to guide journalists on the Dos and Don'ts when reporting court cases to end complaints on how matters are covered.
On the issue of freedom of the media and the right to a fair trial by litigating parties, it is to guide journalists on how to avoid being cited for sub judice when reporting on cases that are still pending in court.
However, Justice Ouko said some judges and magistrates are to blame because of the "unnecessary comments" they make to convey unintended messages that may be taken to point to the direction the case would take, remarks he said should only be made at the conclusion of a case.
"At the point of ruling on bond, for example, the court cannot be heard to hypothesise on how there is a certain trend of committing some offences (by members of the family) and how it is our duty as a court to punish those involved," he said when launching the guidelines virtually.