Ex-Mp Mungatana in court to answer to fraud charges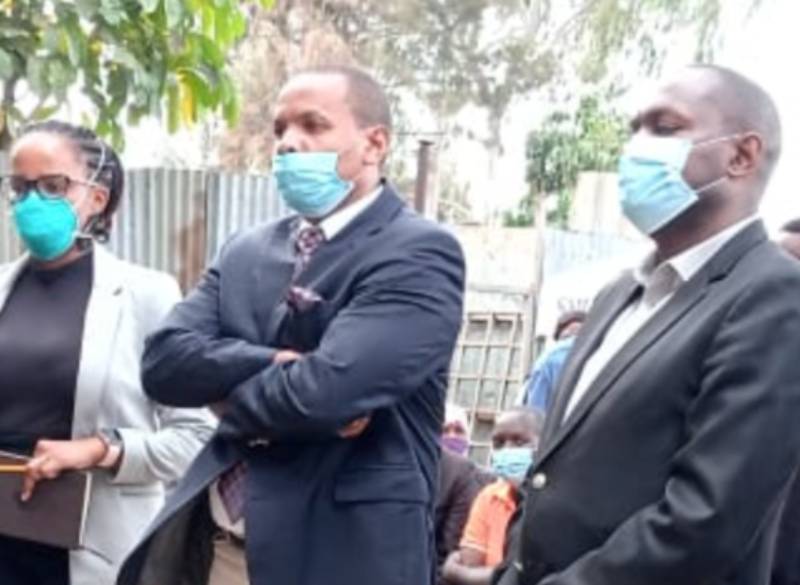 Former Garsen Member of Parliament Danson Mungatana was arraigned on Tuesday at the Kibera Law Courts to take plea on fraud charges leveled against him.
The ex-MP and his co-accused Paul Waweru appeared before Judge Abdulkadir Lorot who said that he will rule on the matter tomorrow.
He directed that each accused persons be released on Sh200,000 cash bail and present themselves to court on Wednesday at 9:30am.
According to the DCI, the complainants through their lawyer had requested to settle the matter outside the court.
"But the matter was opposed by the Prosecution counsel citing that the state is the complainant in most of the charges to be preferred against the accused persons," DCI posted on their official Twitter handle.
The duo is facing charges of conspiracy to defraud contrary to Section 317 of the Penal Code.
Police said the duo was implicated in a scheme to defraud a woman under the guise of facilitating her being awarded a tender.
"On the diverse dates between 13th July 2020 and 11th August 2020 at Sagret Hotel in Kilimani, Nairobi, jointly conspired with intent to defraud, obtained from Cythia Muthoni Kamau Sh930,000 by falsifying local purchase orders and a letter of acknowledgment for expression of interest for supply of dry food stuff in favor of Beni trading company limited," read part of the charge sheet.
The ex-MP and his co-accused Mr Waweru, were arrested at a city hotel early last week for what police are calling obtaining money by false pretences.
They were questioned at Kilimani Police Station.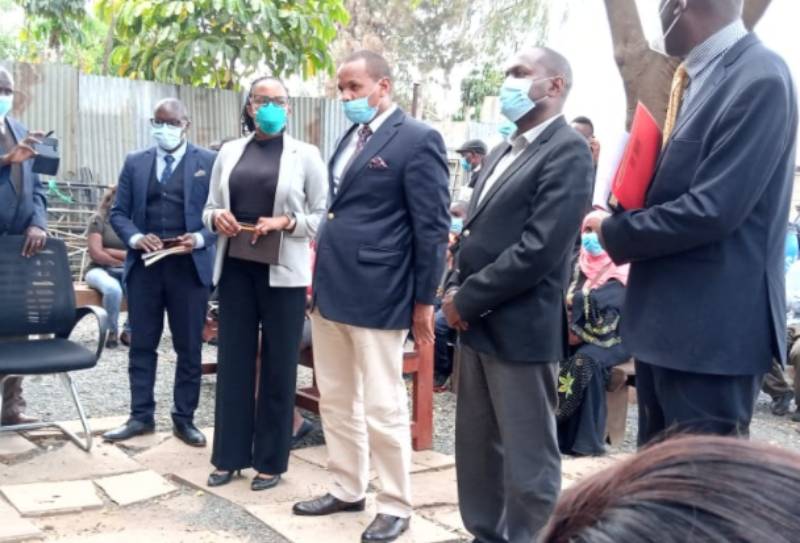 Nairobi police boss Rashid Yakub told The Standard last week that the woman reported to the Military Police at the Department of Defence with tender documents that turned out to be fake.
The woman claimed a person who had identified himself as a senior military officer at the DOD had given her the documents and said he was in a position to help her win a Sh70-million cereals supply and building tender.
"The said person requested he be given a down payment of Sh1 million which was handed to him on July 14, 2020," officer Yakub said.
He added that the woman was instructed to meet, at a city hotel, the person who was pushing for the awarding of the tender.
"Together with two other ladies, she went to the hotel and found a man identified as Waweru together with Danson Mungatana who was introduced as the senior person pushing for the tenders at DOD," the police boss said.
Mungatana and his co-accused are said to have requested for another Sh1million to facilitate the deal.