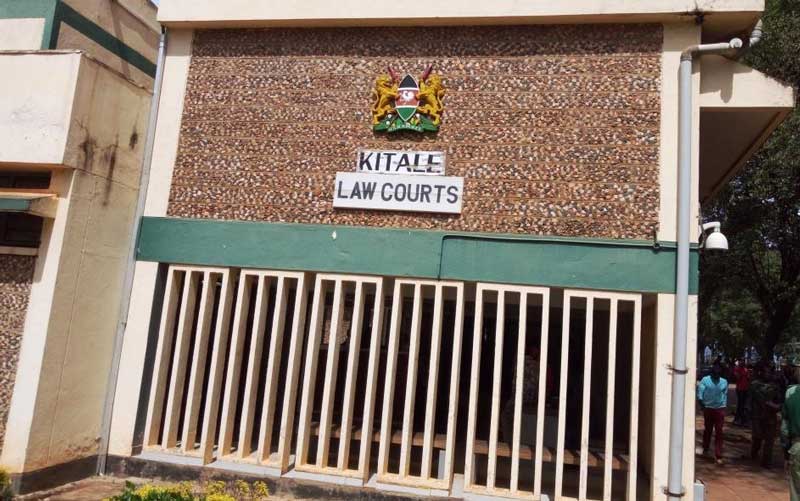 Malindi has been touted as the most corrupt Appeals Court. Kitale High Court, on the other hand, had the highest number of bribe seekers.
A survey conducted by the Judiciary in 2019 and released by Chief Justice David Maraga last week showed that at least 22 per cent of court users had been asked for a bribe in Malindi while 27 per cent were unhappy with services at the High Court in Kitale.
The 122-paged document, which gives a glimpse of what court users think of the Judiciary, established that generally, Kenyans believe corruption in the courts had declined.
The survey, however, established majority Kenyans are not happy with the duration judges, magistrates and Kadhis take to resolve disputes. Some court users gave a positive credit for services offered in court, with children giving the best rating of 70 per cent. Advocates gave courts a 65 per cent mark while accused persons lauded courts to be 64 per cent efficient.
On bribery in the Judiciary, at least six per cent of the respondents said they had been asked to part with a bribe at the Supreme Court. For Court of Appeal stations, Malindi led in bribery index followed by Nairobi at 10 per cent and Kisumu at six per cent.
Sought bribes
At the same time, a quarter of court users who were interviewed said they had been asked for a bribe in Embu High Court.
A similar percentage complained they had been asked to pay kickbacks at the Meru Lands Court while another 23 per cent had to bribe their way at Nanyuki High Court. Kamamega Lands Court has a high corruption index at 23 per cent.
The data indicate that corruption prevalence for all High Courts had gone up by two per cent. In 2017, at least six per cent said they had been asked for a bribe in a court across the country. Labour Court had a positive rating, with only two per cent of users saying they had been asked for a bribe. This was down from nine per cent of respondents, who had been interviewed in 2017.
At Milimani Lands court, the litigants complained they had been asked for a bribe. In 2017, at least 14 per cent had flagged down the court while in 2019, the number shot up to 19 per cent.
"The survey established most respondents believed graft in the Judiciary had declined but results from open-ended questions showed registries were prone to corruption and therefore needs urgent attention," the report reads.
In the magistrate's courts, Kangundo tied with Githunguri at 25 while Bungoma had a 22 per cent rating in corruption index rating. On the flip side, the data shows Gatundu Magistrates Court had managed to weed out corruption from high of 25 per cent in 2017 to zero in the current survey.
Gatundu is followed by Jomo Kenyatta International Airport (JKIA) and Keroka, which had dropped from 14 per cent rating in 2017 to a zero. Curiously, both courts had a 14.29 per cent in 2017. From the data, majority Kenyans at 53 per cent rely on court to solve their crime related cases.
The respondent gave the Supreme Court a 73 per cent satisfactory rate for its services while the Appeals Court got 67 per cent.
The High Court scored 65 per cent while the Labour court had 63 with Lands court 66 per cent which was a tie with the Magistrate's courts. Kadhi's court got the highest approval mark at 74 per cent. However, court users want the Judiciary to improve its time management, communication between the courts and litigants and delivery of judgments in time. The data shows majority users had no complaints about court services.