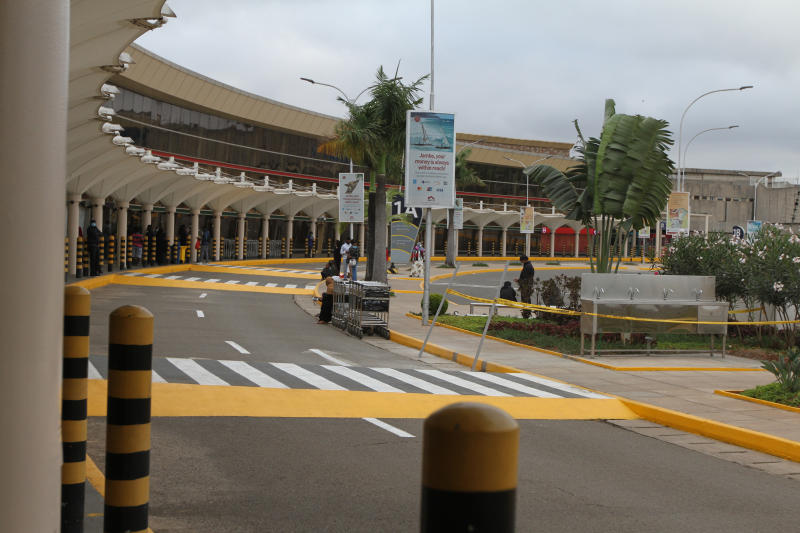 The Ministry of Health has formally digitized the Covid-19 travelers' Health Surveillance form.
This is in efforts to speed up the provision of services at the airport, and cutting down on time wasted as one waits to be served.
Speaking to Standard digital, the M-Health Kenya head of Partnerships Charles Kamau, said the platform which has been on piloting, will now be in full operation and move the airport to a paperless phase.
Read More
Normally, passengers would take more than four hours to be cleared on landing. The new platform is now a sigh of relief for the travelers coming into the country.
"Apart from saving time, the platform will also reduce contact between persons, which is a requirement for curbing the spread of Covid-19," said Kamau.
Travelers coming into the country can either log into the M-health portal or use the link to access the e-form, scan a QR code at the airport, or use the Ministry of Health's Jitenge App.
The users will then fill the form, giving their Covid-19 related details, including temperature checks, comorbidities, and any other information concerning their health.
"It takes a few minutes for one to fill the form and submit it for confirmation, unlike the previous time where they had to fill the forms and queue to have it cross-checked," added Kamau.
Earlier, the government, through the Ministry of Transport promised to introduce a raft of measures to speed up the clearance processes at the airport.
The measures would include digitizing the airport services before the reopening Kenya's skies for local and international flights.
The Transport Cabinet Secretary James Macharia, also reiterated the importance of the checks and need to speed up operations on landing. This will also make sure it is safe to get in and out of the country due to the Covid-19 pandemic.
According to the statement from the ministry, all the passengers arriving in the country will be required to produce a PCR based Covid-19 certificate, whose test should have been done 96 hours before travel.
"Let it be clear that those who will have a certificate of tests done before the stipulated 96 hours will not be allowed to board in the first place. On arrival the passengers' temperature should not exceed 37.5 degrees and not display any Covid-19 related signs," said Macharia.
The new platform will also serve as a tracking platform, to keep tabs, on the entrants to check on their Covid-19 status for the fourteen days they are required to monitor their coronavirus situation.
Previously, there were some concerns that the passengers were not contacted on their Covid-19 situation after checking out at the airport.