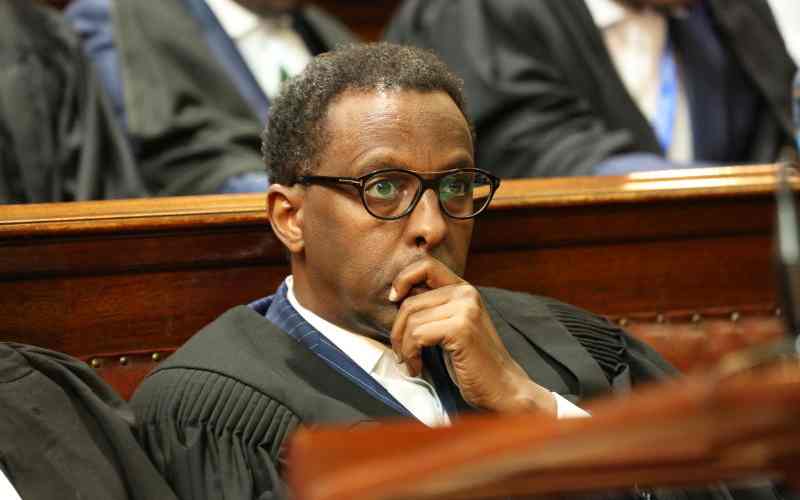 Senior Counsel Ahmednassir Abdullahi (pictured) has been awarded Sh750,311 for damage to his Bentley Bentyaga.
Kenyans have lauded the ruling, with many calling for more accountability on the part of the Kenya National Highways Authority.
The lawyer sued Kenha for negligence after his car's windscreen was damaged on the Nairobi-Namanga highway.
Many have also questioned the figure.
According to the Kenya Revenue Authority, a Bentley costs between Sh30 million and Sh51 million.
Abdullahi had averred that Kenha did not have warning signs to alert motorists on the stretch that was being recarpeted on August 25, 2018.
But Kenha denied liability, arguing that the windscreen could have been damaged elsewhere. The agency's assistant director Fredrick Oyuga further added that the lawyer did not report the accident to the police or at any Kenha offices.
Senior Magistrate Edwin Mulochi said, "...the defendant owes the plaintiff and other road users a duty of care. The duty cannot be shifted to a third party."
He agreed with the lawyer that warning signs should have been erected or motorists diverted.
"Having failed to either erect signs along the road cautioning users or divert traffic, the defendant clearly breached its duty of care to the plaintiff."
As per the Traffic Act, the magistrate said Abdullahi did not need to report the incident to the police.