Remembering Ken Okoth, one year later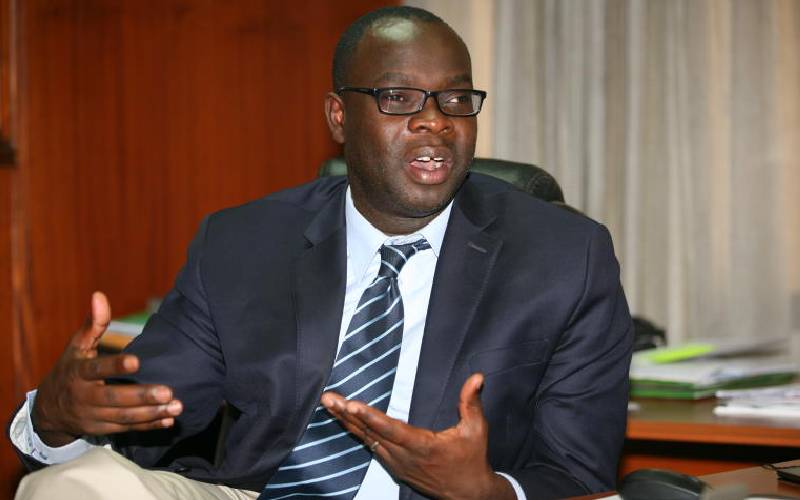 Amidst the coronavirus pandemic, a small group of people gathered at the Our Lady of Guadalupe Catholic Church, off Ngong Road, to reminisce the good and not so good times spent with a man who overcame excruciating poverty to become a notable political leader and philanthropist.
Ken Okoth (pictured), who died on July 26, 2019 after a battle with colorectal cancer, was serving his second term as Member of Parliament for Kibra constituency. The constituency has the world-famous Kibera slums, one of the largest informal settlements in Africa, inside it.
Yesterday, his family, friends and former colleagues in Parliament spoke fondly of his integrity, focus and exceptional brilliance. He was passionate about education and used to say that anytime a new school is built, one prison closes its doors.
Using the CDF and with the support of friends, Ken had built Mbagathi Girls High School, was building a second school which was unfinished by the time he died and provided bursaries to many poor children from his constituency.
Civil society leaders, Jade Maina and George Morara, remember how Ken always went out of his way to support the civil society movement at a time the government was hostile to civil society organizations, especially those in human rights and governance.
"His phone was always on and he picked or called back every time we reached out to him," explained Morara.
But Ken also had a fun side. It wasn't always work and no play for him. "He loved to dance and I know wherever he is, he is praying for corona to go away so that we can hug, shake hands and shake legs again."
Canute Waswa, Ken's childhood friend who also attended the same high school with him, recalled how as children, they were caught in mischief trying to walk out of a supermarket without paying for sweets. The supermarket owner pardoned them and they never repeated the mischief. Waswa said Okoth loved music and even on his hospital bed in France, he shared some of the music he was listening to.
Dagoretti South MP, John Kiarie alias KJ, recounted their early days in politics as members of the ODM party.
"I remember there were only two of us who Baba (Raila Odinga) used to refer to as his sons," said KJ, mimicking Mr Odinga's characteristic manner of speaking.
"He would say, JK is my son. Kenneth Okoth is my son," the youthful MP remembered Mr Odinga saying.
But it was Ruaraka MP, Tom Kajwang, who left the congregation in stitches when he asked the Kibra MP, Imran Okoth, to take good care of Kimilili MP, Didmus Barasa's, signature hat.
"Today, we come here in good spirits and I hope you are taking good care of Didmus' hat," Mr. Kajwang said.
"Even my friend, Senator Khalwale, is welcome to join us, not to help us in throwing stones, but to mourn a hero," Kajwang added.
Mr. Barasa and Mr. Khalwale were caught up in the chaos in Kibra during the by-election to replace Okoth. The election was won by Okoth's older brother, Imran Okoth, a member of ODM.
Other leaders who attended the anniversary were Kasipul Kabondo MP, Eve Obara, Mathare MP, Anthony Oluoch, ODM nominated MP, Prof. Jacqueline Oduol, ODM Secretary-General, Edwin Sifuna and ODM Executive Director, Oduor Ong'wen.
Okoth's widow, Monicah, who spoke briefly, thanked those who had stood with her family during the difficult times following her husband's death while Imran promised his constituents to watch him match his brother's excellence and even surpass his record.