Mkapa: Kenya declares three days of mourning, flags to fly at half-mast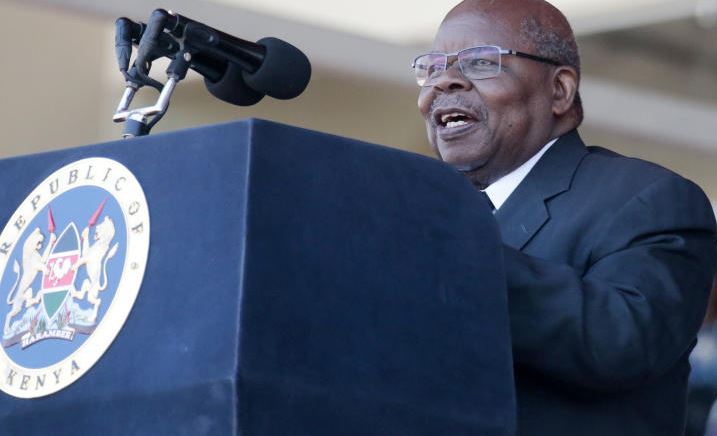 President Uhuru Kenyatta has declared a three-day period of national mourning following the death of former Tanzanian President Benjamin Mkapa (pictured) who passed away on Friday night at the age of 81 after an illness.
Kenyan and East African Community flags shall fly at half-mast at all public buildings and grounds from Monday, July 27 to Wednesday, July 29, to express Kenya's grief at the Mkapa's demise.
President Kenyatta said Mkapa's death was an outstanding loss for Africa, and especially Kenya where he played a pivotal role in the mediation process that ended the 2007/2008 political impasse and post-election violence.
He said Kenyans had lost a close friend and brother, who stood with them during some of our darkest hours.
"Our Nation's peace, reconciliation and greater unity can be directly linked to the spirited actions, wisdom, mediation and sacrifice of the Late President Mkapa and his colleagues on the Panel of Eminent Persons," the Head of State said. He said the world had lost a shining example of the best of humanity.
He said Mkapa was a peacemaker, a builder of bridges between peoples, a tireless advocate for equality and justice, and a leader admired across the globe. Kenya, President Kenyatta said, would always respect and be indebted to Mkapa.
The President also eulogised Mkapa for his contributions to the restoration of the dream of the East African Community (EAC) and for advancing the prosperity of the people of EAC.
East Africa, he said, had lost a founding father of the East African Community, and the Continent of Africa a dedicated Pan-Africanist who shaped its destiny as President and even after leaving Office.
President Kenyatta also honoured Mkapa for successfully chaperoning Burundi towards its first-ever peaceful and democratic Presidential Elections through his role as the Mediator and the Facilitator of the Inter-Burundi Dialogue (IBD)