Omtatah: Judiciary is not to blame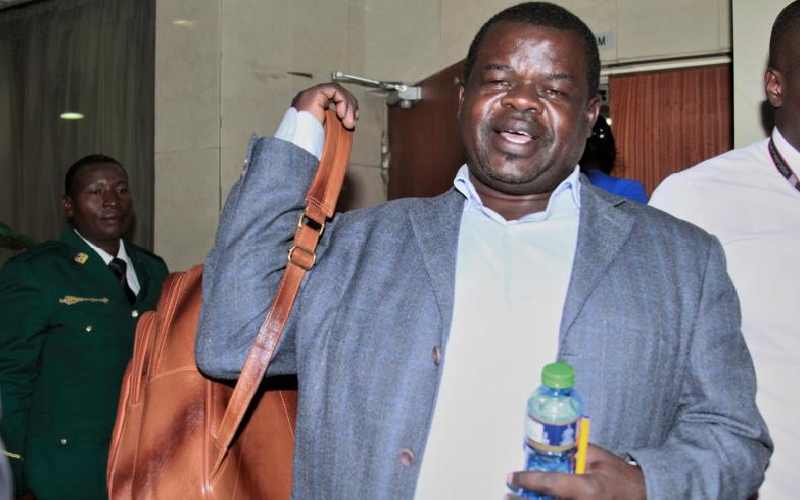 Activist Okiya Omtatah (pictured) says the Jubilee Government is to blame for stalled projects by failing to follow procurement laws.
Omtatah, who has actively challenged the majority of the mega projects in court, says Judiciary is not to blame as the government has thrown the law out of the window, rendering procurement and appointment processes a breeding ground for graft.
For example, he claims that despite the law requiring all the projects should be budgeted for, President Uhuru Kenyatta's government has been relying on loans, which have no clear accountability checks.
"All the cases I have filed involved theft of public funds. Public Procurement and Asset Disposal Act do not allow you to procure where there are no funds," he says, adding that if the government was to strictly follow the law, then there would be no pending bills.
He cites the Standard Gauge Railway as one project that was never budgeted for.
In court, Justices Martha Koome, Gatembu Kairu and Jamilla Mohammed, on June 19, agreed with him that Kenya Railways failed to follow procurement laws.
Although a substantial segment of the SGR is complete and operational, the manner in which its construction was procured continues to generate interest, perhaps on account of the magnitude of the investment in it.
Few people know the finer details of the SGR deal, despite a promise by Uhuru to make the contract between Kenya and China's Exim Bank public.
Omtatah, in his case, argued that the documents, which have now been expunged, were the crux of the controversy, expressing fear that Kenyans did not get value for money.
Omtatah told The Standard that courts are just playing their oversight role and cannot be blamed for stalled projects.
"Jubilee administration thinks that the law is an impediment. You would rather rule through fiat than the law. The projects have been marred by corruption," he said