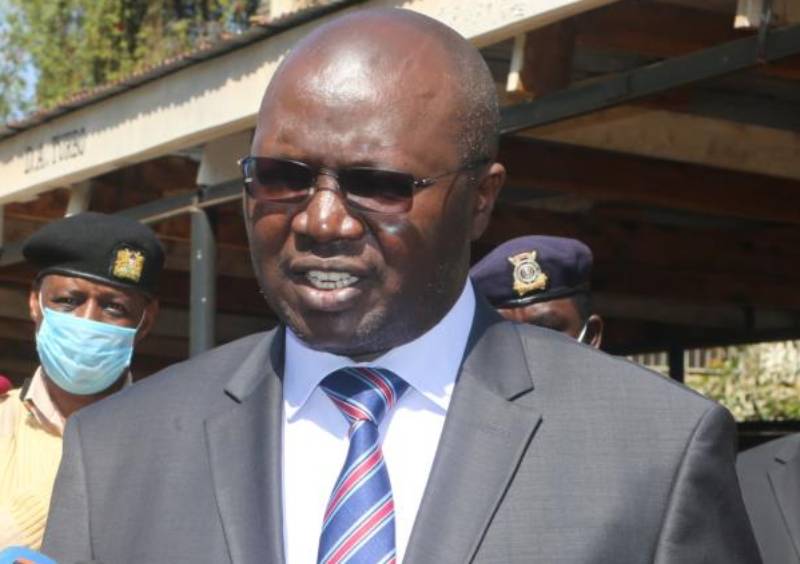 Eight out of ten first incidences of sexual violence against children occurred in the afternoon or evening according to the released violence against children survey by the Ministry of Labour in partnership with other organisations. It also reveals that children who have been exposed to violence are likely to become perpetrators in their adulthood. Nearly half of males at 56.1 per cent and females at 45.9 per cent have experienced childhood violence in the country. While 15.6 per cent of females who experienced childhood violence, 62.6 per cent experienced multiple incidents before their 18th birthday.
SEE ALSO: Murder-suicide: Nakuru jilted lover strangles woman
"Children who witness or experience violence might learn that violence is appropriate for conflict resolution or is acceptable in intimate interpersonal settings," said Labour and Social Protection CS Simon Chelugui. Since the last survey report in 2010, violence against children has been on the rise with many Kenyan youth shying away from seeking help because they blame themselves. According to the CS, there is an alarming high level of tolerance of violence such as corporal punishment, wife beating and negative gender norms among children and young people. "Believing violence is necessary or tolerated makes our children vulnerable to both victimization and perpetration of violence. In this way, a cycle of violence perpetuates itself through families, schools and communities," he added. From the survey, one in two young adults said they suffered violence in childhood, with those responsible being people they knew and trusted.
SEE ALSO: Unilever tea workers escalate fight for reparations to U.N.
"We want to build a social movement to end violence. We need to make sure everyone recognizes what violence against children is, who might be responsible and how to prevent and report it - so they can stop it happening or act if they see it," said Maniza Zaman UNICEF representative. She further added that, "Children too need to understand when they are at risk, what to do when it happens to them or to their siblings, friends and other children in communities." Globally, over one billion children experience physical violence annually. "I am saddened to see daily media reports about teenage girls becoming pregnant during lockdown- something which will have lifelong consequences for girls and their families," said the US Ambassador to Kenya Kyle McCarter. "The consequences of dropping out of school are grim and cyclical and adversely affect the survivor's socio-economic well-being. Some of these pregnancies are a result of sexual violence which has unfortunately risen during this period," he added.
SEE ALSO: Report: 9 out of 10 human trafficking victims are women
The survey released is followed up by a plan from the ministry The National Prevention and Response Plan 2019-2023 which will act as a guide programming and resource mobilization for child protection programmes in Kenya.