Eye clinic moves to court to stop eviction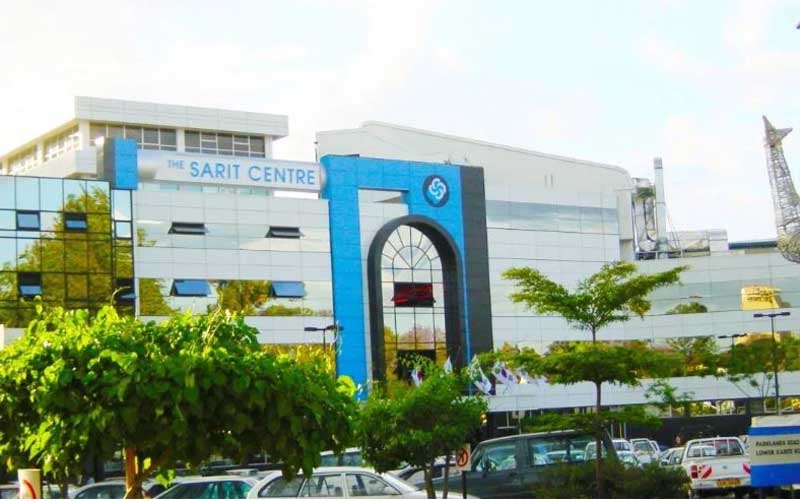 The management of a Nairobi-based eye clinic, Laser Eye, has sued its landlord Sarit Centre management PBM Nominees Limited in a tenancy lease agreement dispute.
Laser Eye management argues that PBM management wants to dismantle their sophisticated machinery and throw them out without considering tough times caused by Covid-19 pandemic.
In a dispute before the Lands and Environment Court Judge Samson Okong'o, the eye clinic accuses PBM of using underhand tactics to kick it out.
The clinic is located on the third floor of Sarit mall.
Laser Eye management, in court papers filed by Murgor and Murgor advocates, argues that they will incur losses if the machines are removed from Sarit as no engineer in the country can dismantle the sophisticated equipment.
The eye clinic argues that efforts to get an engineer to dismantle the equipment have been hampered by suspension of international flights.
"The applicant has approached this court for equitable relief in light of the unforeseen intervening obstacles created by the Covid-19 pandemic, which has rendered the applicant's ability to vacate the premises practically impossible," Laser Eye's court documents read in part.
At the heart of the case is a tenancy lease dated February 15, 2017. PBM in its reply argues that the lease shall not be renewed upon expiry on July 31.
PBM's Chief Operating Officer Nitin Shah argues that the tenant had a whole year to prepare for an exit and look for an alternative place to relocate.
"By rejecting the terms of the licence, the applicant is contract bound to vacate the premises upon expiry of lease on July 31. It is the respondent's contention that the applicant approached the negotiations in bad faith and insists on arm-twisting the respondent into renewing a lease that it already expressed intention not to renew over a year ago," Nitin replied.
The clinic and PBM have differed on whether a law firm of the Law Society of Kenya (LSK) male representative in the Judicial Service Commission (JSC), Macharia Njeru, should represent PBM in the case.
Laser Eye's lawyers claim that Macharia's law firm should not litigate in court, as it will amount to conflict of interest.
"I am aware that the senior partner of the defendant/applicant law firm is a male representative of LSK in the JSC, which in my belief creates an insurmountable conflict of interest, as any judge in this matter labours under the apprehension that he or she may offend a JSC commissioner who sits in authority over them," Laser Eye's case continued.
Laser Eye claims that a case filed against PBM over alleged noise and vibration in October 2018 was the root of the tense relationship.
Justice Elijah Obaga dismissed they eye cinic's application.