Televangelist Morris Cerullo dies at 88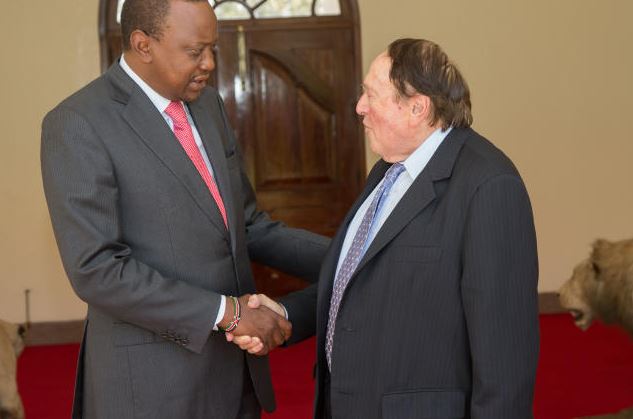 One of the most celebrated televangelists Morris Cerullo has died. The evangelist has been battling pneumonia over the past few days.
On July 9, a message posted on his Facebook page revealed that not all was well and the end was nigh for the preacher.
"Urgent Prayer Request: Dear Friends, we would appreciate your immediate prayers for Dr Cerullo who is being treated for pneumonia at the hospital. Please also pray for Theresa who has been working around the clock to assist in his care. She needs your prayers too for extra strength at this time. Thank you for all your thoughts and prayers for Morris and Theresa!" read the post which attracted over 32,000 reactions, 14,000 comments and 3,500 shares.
Born 88 years ago in Passaic, New Jersey, US, Cerullo grew to become one of the most listened to and watched preachers of all time, perhaps in the league of renowned televangelists like Billy Graham.
Young Cerullo grew up in orphanages after his parents died in a road crash. Having been born into a Jewish-Italian family, he converted to Christianity at the age of 14, a move which is said to have not gone well with the owners of the Orthodox Jewish orphanage. He ran away and started preaching at the age of 16.
He would later conduct several open-air crusades and ministry meetings across the world. His ministry was premised on healing and miracles. At the age of 59, he bought the assets of the bankrupt ministry of Jim Bakker.
An astute businessman, Cerullo invested in media and bought a cable news network called PTL which he later renamed INSP-The Inspiration Network of which one of his sons would become CEO and later chairman.
The evangelist got married to Theresa in 1951 and were blessed with three children, David, Susan and Mark.
His ministry went beyond the US and to various continents in the world including Africa. He came to Kenya in August 2017 and paid a courtesy call to President Uhuru Kenyatta at State House, Nairobi. He also visited Uganda, Tanzania and Ethiopia during that tour.
But Cerullo has had his own fair share of controversy. At one point he was accused of tax evasion in California but the charges were dropped. In another incident, the preacher was accused of having underrepresented his income between 1998 and 2000 but on August 8, 2007, a court in California ordered the indictment to be dropped.
In 2001, a group calling itself UK Apologetics took on the preacher accusing him of what they called 'Massive Distortions', questioning his mode of preaching.
The group charged: "Cerullo, who is widely-known to be fabulously wealthy, has claimed many miracles but many observers strongly question the validity of some of these claimed 'miracles,' indeed, a few of these are genuinely tragic. One such case is the case of the little girl, riddled with cancer, who is informed by Cerrullo that she is "healed." Tragically this poor little girl was dead within weeks."
In 1991, he was accused for airing miracles he claimed to have performed, leading to the suspension of the license of a TV station or broadcasting a programme dubbed Victory with Moris Cerullo, until the station agreed to place a disclaimer stating, "Morris Cerullo World Evangelism cannot substantiate the claims made by participants featured in this programme."
His death was yesterday received with an outpouring of grief on social media.
John King'oo, a Nairobi resident, wrote on Facebook: Rest in power Dr Morris Cerullo. Immediately after high school, I attended your meetings in Nairobi.