Tout Charged for groping an officer's breasts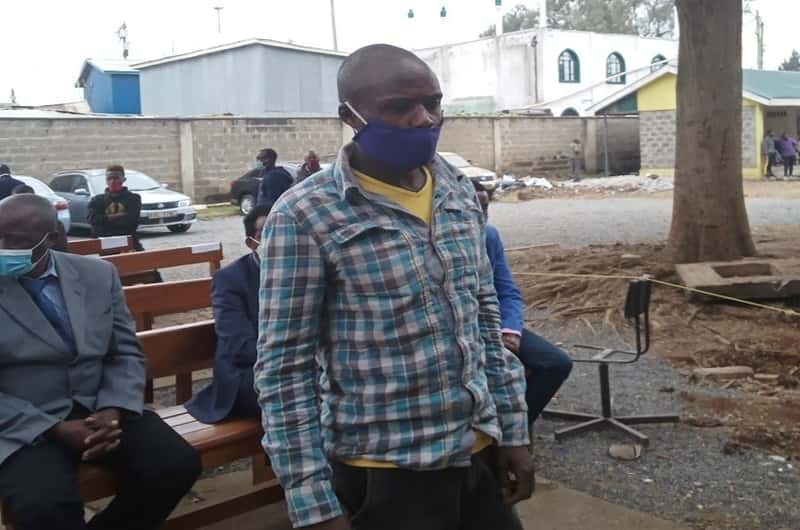 A tout has been charged with intentionally and unlawfully touching the breast of a female police officer who refused to enter his matatu.
Samuel Mburu was charged before Kibra Senior Resident Magistrate Renee Kitagwa on Tuesday where he pleaded not guilty to the charges.
He was charged with committing an indecent act with an adult contrary to the section 11 of the sexual offence act.
Mburu allegedly touched the breast of the officer on July 3 in Uthiru location within Nairobi County. The behaviour which is common among touts and public vehicle operators to forcefully pull passengers onto their vehicle is something that has left many Kenyans complaining and has largely gone unpunished.
The police report showed that the officer was waiting to board a matatu to town at around 1200hrs at the Uthiru stage. Mburu then approached the officer asking her to board his matatu.
After the officer denied his request and opted to board a matatu of her choice, the tout insulted her and groped her breasts without her consent. The officer then ran away and boarded another matatu.
Three days later, as shown by the report notes, the officer in company of her collegues arrested Mburu and charged him with causing an indecent act with the adult contrary to the sexual offence act
Mburu told the court that the officer assaulted him.
The magistrate granted him a bond of Sh200, 000 or a cash bail of Sh100,000.
The case will be mentioned on July 16.
The case comes one day after activists flocked the streets of Nairobi demanding action on violence against women and police brutality during the Sabasaba demonstrations in Nairobi yesterday.