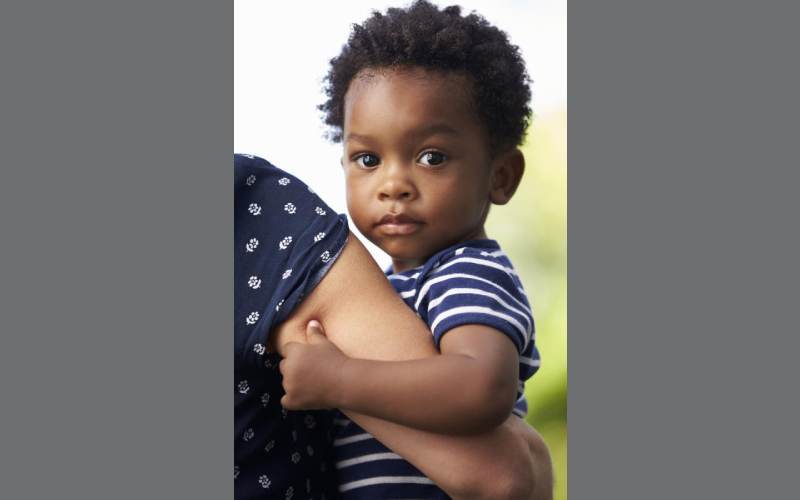 In just a few days, President Uhuru Kenyatta is expected to address the nation once again on the coronavirus pandemic in Kenya.
What many expect to hear is whether he will lift the curfew and the partial lockdown in Nairobi and Mombasa, among other counties.
Among those patiently waiting for his address is Evelyn Wandiaka. She works as a house help in one of Nairobi's estates.
According to Wandiaka, she has not seen her two-year-old child since January when she started working.
She moved to Nairobi at the beginning of the year, knowing she would take a week's break from work in April to go see her child. Sadly, Coronavirus hit and the lockdown was effected, just a few days before she could take the break.
The first Covid-19 case in Kenya was confirmed on March 13. By June 28, the confirmed cases had surpassed the 6,000 mark.
Since then, Wandiaka has constantly hoped she would get the chance to see her child.
"I speak with her on the phone, but with a two-year-old child, it would be better to see her. She does not understand why she is not seeing her mother often," she says.
President Uhuru has twice extended the curfew and partial lockdown, saying his decision is informed by the trend in infections.
So far, Kenya's daily Covid-19 tests have continued to increase, with the country recording triple digit figures.
In her daily updates from Afya House in Nairobi, Health CAS Dr Mercy Mwangangi admitted that the situation in Kenya regarding coronavirus is getting worse.
Questions have further been asked on whether the positive cases are increasing or whether we are simply testing more people.
Today, about 28 laboratories have been set up across the country to ease testing.
As the numbers continue to go higer, it is unclear whether Uhuru will lift the partial lockdown or extend it for a further 30 days.
Like Wandiaka, many others hoping the restrictions will be lifted are drivers of vehicles plying long-distance routes. Their businesses were halted once the lockdown was effected, curtailing their means of livelihood.
The ban on travel in and out of Nairobi has made it impossible for Wandiaka to visit her child or arrange to have her brought to her. What makes her situation worse is that with the pandemic hurting businesses and many residents' source of income, she cannot consider resigning and going to be with her child.
She says she is the only one who has a stable income in her family. Wandiaka sends a monthly stipend to her cousin in Kitale who takes care of her child while she works in Nairobi.
In the past, CEOs and business groups appealed to Uhuru to lift the restrictions as the already-struggling economy could not cushion Kenyans from the effects of the pandemic.
The Presidents at the beginning of June also admitted that Kenya cannot be on lockdown forever, giving Kenyans a glimpse of hope that the restrictions would be lifted. Instead. he extended it for a month.
Until then Wandiaka can only hope that she may get a chance soon to be with her child.
Her employer, Beatrice Tabaro, says she empathises with Wandiaka, especially because she has a child almost as old as hers (Wandiaka's).
"I can only imagine what she feels taking care of my child, while having not seen hers for six months. As a parent it pains me too."