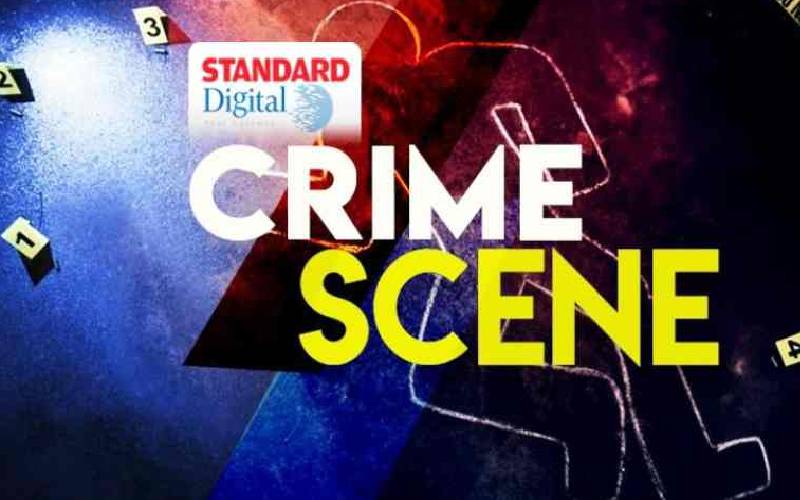 Four suspects have been arrested in connection with a robbery captured on CCTV along Lenana Road, Nairobi.
In the footage that went viral, two men confront a pedestrian and point a pistol and a knife at him before grabbing a bag containing a laptop and valuables from his pockets.
The four who include the two men in the video were arrested in Pangani. Police said the two were arrested alongside a woman said to be one of the suspect's wife and another occupant of the house they were found in.
They had escaped from Kawangware and Gatina where police had tracked them before being caught in Pangani yesterday morning.
Police recovered the laptop stolen in the robbery, a knife and clothes the men were wearing during the robbery.
Nairobi police boss Philip Ndolo said they are still looking for more suspects in connection with the incident.
"The men captured on CCTV attacking a pedestrian along Lenana Road while armed with a pistol and knife were arrested. We will not relent until all accomplices are caught," said Ndolo.
Police are now encouraging tenants and landlords to install CCTV cameras on their premises as part of efforts to combat crime.
Meanwhile, more than 100 cases of defilement have been recorded in Nairobi region since January this year.
Ndolo said there were fears the cases would be on the increase given children are at home due to the Covid-19 pandemic.
"We can see a steady decrease in the cases although it is not impressing," he said.
Data collected in the region shows there were 11 cases of rape in the city in January compared to seven recorded in February, five in March, five in April and seven in May.