DCI resumes issuance of certificate of good conduct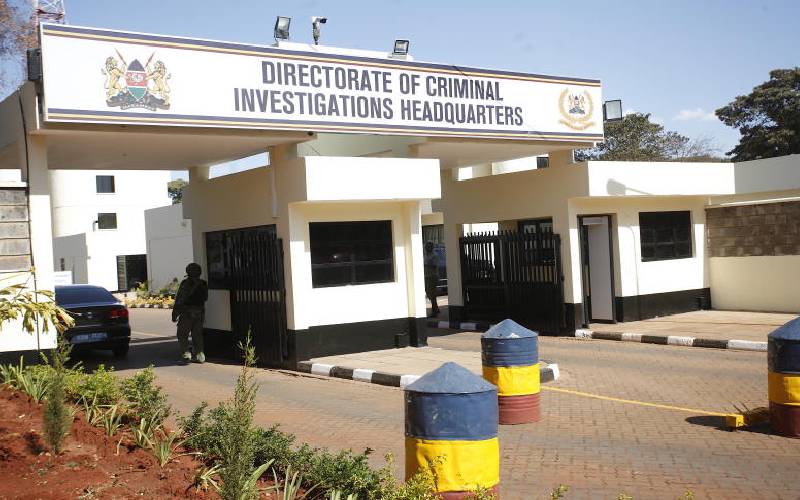 The Directorate of Criminal Investigations (DCI) has now resumed issuance of certificates of good conduct despite the surging numbers of Covid-19 cases in the country.
According to the DCI, clients will be served at the DCI headquarters along Kiambu Road from 7am to 4pm.
The office closed down services on 17 March in a move to prevent the spread of coronavirus in the country.
"The Directorate has suspended services in respect to private fingerprint forensic and issuance of Police Clearance Certificates previously known as Certificate of Good Conduct, for the next two weeks," said the DCI.
The institution will now be serving Kenyans under strict measures in conformity to the guidelines provided by the Ministry of Health to curb the spread of Covid-19.
The agency has urged Kenyans to book an appointment through the online portal e-Citizen by first indicating the date and time they would like to be attended to.
"Only those with appointments and who arrive at the designated time will be allowed past the gate. So far we have over 37,751 pending applications which we intend to process expeditiously," said the DCI.