Waiganjo demands apology from ex-police boss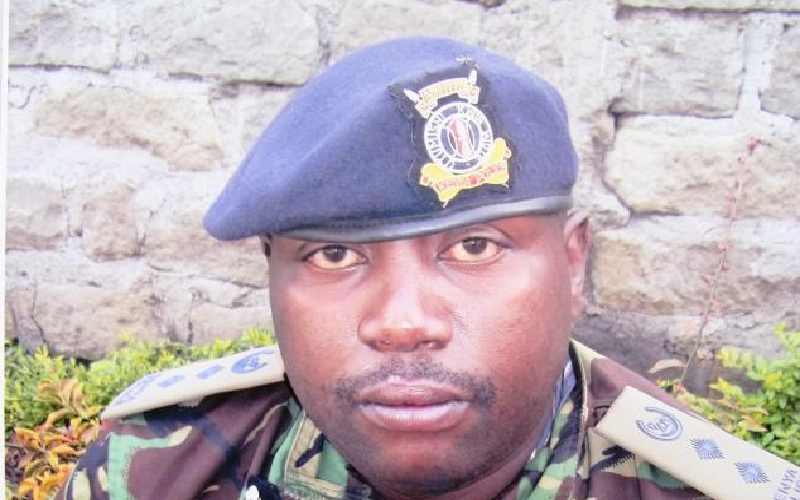 A month after he was cleared of impersonation charges, Joshua Waiganjo (pictured) has given former police service bosses seven days to apologise or face legal action.
Waiganjo has written a demand notice to former chairperson of the National Police Service Commission Johnston Kavuludi, former Police Commissioner Mathew Iteere and former Director of Criminal Investigations in Naivasha Martin Mbaya, seeking an apology.
Waiganjo, through Musyoki Mogaka & Company Advocates, wants the three to apologise to him in two newspapers of nationwide circulation or issue a Press statement within seven days.
With the clearance by the court, Waiganjo claims the three aided his prosecution for crimes he did not commit.
In the letters to the three, Waiganjo warns that failure to admit liability and apologise will lead to civil proceedings.
"Unless you admit liability and honor the demand herein within seven days from the date hereof, we have further instructions to commence both civil and criminal investigations against you without any further reference to you at your own peril as to attendant costs and further damages as we may take liberty to demand," states the letter.
The court, in May, ruled that the charges of impersonation against Waiganjo and abuse of office against former Rift Valley Provincial police boss John M'mbijiwe and former Anti-Stock Theft Unit boss Remi Ngugi were not proved.
M'mbijiwe has since been reinstated in the police service.