Kenya fails to clinch UN Security Council seat, repeat poll set for Thursday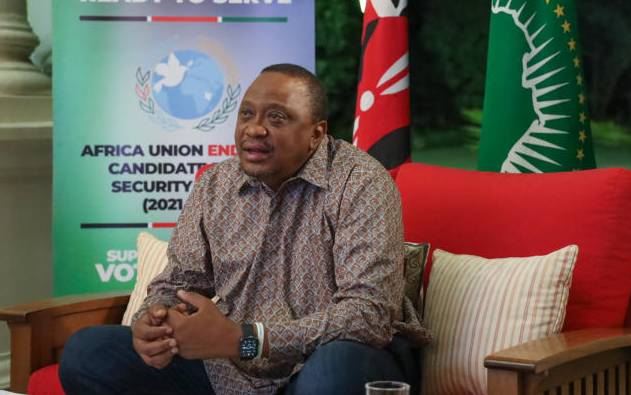 Kenya has failed to clinch the non-permanent membership of the United Nations Security Council for the East African region after failing to meet the required threshold of votes.
Kenya's candidature for the position was endorsed by the African Union after the body considered her contributions to the peacekeeping mission in war-torn Somalia.
Kenya garnered 113 votes against Djibouti's 78 votes in the first round of voting but could not be declared the winner because she did not meet the two-thirds of votes, which is 128. This means that the vote has to be redone to break the stalemate on Thursday in New York City, USA.
President Uhuru Kenyatta on Tuesday night persuaded the envoys to consider picking Kenya for the spot as he highlighted the gains the East African country has on the plate. This was during a virtual campaign meeting with permanent representatives of various countries to the United Nations. It was which was hosted by Kenya ahead of UNSC elections.
"A vote for Kenya is a vote for peace. A vote for Kenya is a vote for global solidarity. A vote for Kenya is a vote for multilateralism," Kenyatta rallied the envoys.
The President thanked AU for endorsing Kenya's bid for the Security Council slot, saying if elected, the country would use the privilege position to advance a Pan-Africanist agenda for peace, multilateralism and global solidarity.
He persuaded the representatives to vote for Kenya based on the country's track record of democracy, respect for human rights and solidarity.
"I want to give you Kenya's story. Kenya's story is one that believes and trusts that together we are stronger. One that believes that through democracy, through respect for human life and through unity, more can be achieved than individually.
"We want you to believe in us. We want you to trust us. We want you to see our track record over the years. Stand with us as Kenya stands with you," the President lobbied.
He said Kenya's peacekeeping missions had been to every part of the globe where they "joined hands with others to bring peace and bring communities and nations together".
Responding to a concern raised by Singapore's representative Burhan Gafoor on security gaps in the world's cyberspace, the President said, Kenya will lobby the Security Council to enact a binding cybersecurity treaty if elected.
Foreign Affairs CS Raychelle Omamo seeks to join the Security Council so as to contribute positively to global peace.
Additional reporting by Roselyne Obala and Cyrus Ombati