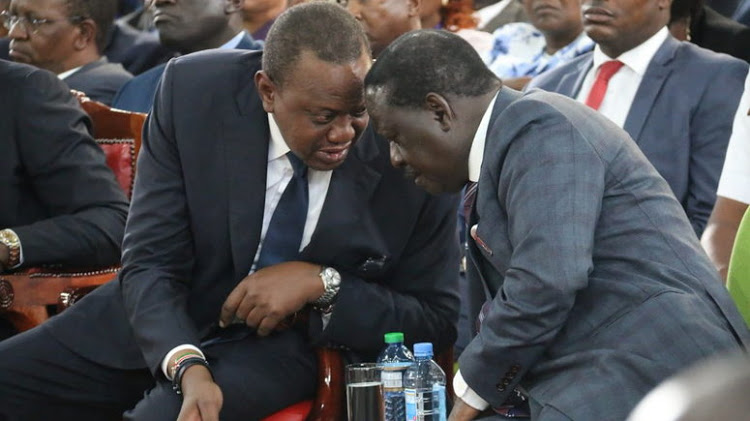 Two Stanley Hotel employees were earlier today arraigned in a Nairobi court for allegedly leaking CCTV footage that captured President Uhuru Kenyatta and his entourage in the Nairobi Central Business District on June 2, 2019.
Patrick Rading Ambogo and Janet Magoma Ayonga were charged with the offence of unauthorized interception of computer data contrary to section 17(1) of the Computer Misuse and Cyber Crime Act.
The act states that a person who causes whether temporarily or permanently, a computer system to perform a function by infringing security measures, with intent to gain access, and knowing such access is unauthorised, commits an offence and is liable on conviction, to a fine not exceeding five million shillings or to imprisonment for a term not exceeding three years, or to both.
On 2 June, a video captured on CCTV showing President Uhuru Kenyatta and ODM leader Raila Odinga inspecting a deserted Kenyatta Avenue by night was making rounds on social media.
As per the charge sheet seen by Standard Digital, the two were charged with illegally intercepting security CCTV footage of President Uhuru's entourage on Kenyatta Avenue on June 2, 2020, at around 8pm.
The suspects have pleaded not guilty and were released on a cash bail of Sh10,000 or bond of Sh30,000 each.
According to their lawyer Danstan Omari, the offence does not exist in law.
"This alleged offence of intercepting a security CCTV does not exist in law. Our clients were never in State House and have never gone to any government installation to capture CCTV footage of government," said the lawyer.
We want the footage and shall be asking for statements of the Head of State and former Prime Minister Raila Odinga to show that indeed they were captured at that time of the night," added the lawyer.
Omari further says that the two accused persons are "mere casuals" at a hotel in the city.