Man, 65, barred from returning to his father house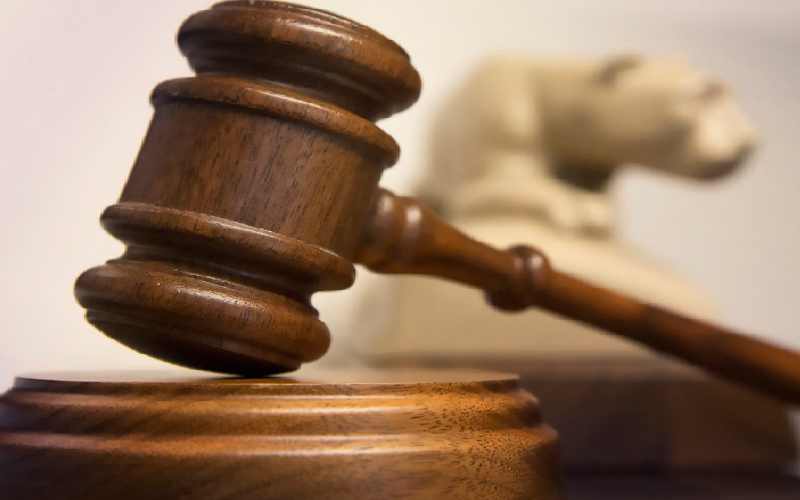 A 65-year-old man who had sued his 91-year-old father and two siblings after he was allegedly thrown out of their family house has lost the court battle on the matter.
High Court Judge Weldon Korir ruled that Raj Bhatti should not have filed a family dispute in a constitutional court, adding that his claims against his father Jagdish Ram Singh, and two brothers Dhruv Bhatti and Mohan Bhatti, were unfounded.
In his judgment, the claimed it was unnecessary to drag Jagdish into a court of law, contesting how he expressed his love to his affection to his three sons.
Love and affection
"Matters of love and affection within a normal family setting should not be subjected to the jurisdiction of the court. Children should honour and respect their parents so that the parents can look upon them favourably when putting their affairs in order as they prepare to exit the stage," said Justice Korir.
From the judgement, it emerged that the dispute between Raj, his father and siblings was not about the former being kicked out of their Lavington home; he was contesting a decision by his father to subdivide a property he was to share with his two siblings.
Jagdish told the court he had decided to gift his children in an attempt to put his affairs in order, given his advanced age.
He said he gave Raj a building in Berkshire, UK, and tasked him to subdivide another in India with his two brothers, which he failed.
Jagdish then decided to alter his will and directly gifted Dhruv and Mohan the property, causing the feud. He urged the court to dismiss the case, urging Raj to return to England as he had been given money to buy a property there. The property in question has shops and flats, which, Jagdish said, guaranteed Raj rental income.
Korir said Jagdish was a good father. He said if the case were about succession, he would have been keen to know what Jagdish had done for his daughters.
Constitutional issues
"It is important to note that even though the petitioner disguised this petition as raising constitutional issues, he is in my view simply contesting the decision of his father to distribute properties among his children," the judge stated.
In his constitutional case, Raj says he has lived in the contested family home since 1973 but was shown the door January 6, 2020. He claims his father is not mentally stable, and sometimes forgets what he does or says. Raj accuses his brothers of influencing and bullying the old man to have him out of the house.
Raj says his brothers even barred him from attending their father's 91st birthday on January 19. The court heard that being blocked from attending the birthday caused Raj, a father of one, untold mental and psychological suffering.
Nowhere to live
"I have nowhere else to live in Nairobi and as a man of 65 years, I need to be reinstated to the suit property to safeguard the well-being of my father, for the preservation of my own health and where I have a one-third share of the beneficial interest and or equitable interest in the suit property," Raj said in his court documents filed by lawyer Erick Onyango.
In the case, Raj, a quantity surveyor, told the court he was appalled and embarrassed when his brothers deposited his car and personal effect at a temple he frequents.
"On January 16, 2020, the respondents took the decision to deposit my car and my personal possessions at the temple where I frequent daily, thereby degrading me before my fellow worshipers. Accordingly, each and every worshiper of the temple on January 16, 2020, and thereafter have become aware of the fact that I have been locked out of my childhood home," Raj claimed.
He added: "I have resided in the said property since it was acquired by my father and it became my matrimonial home also after I was married."