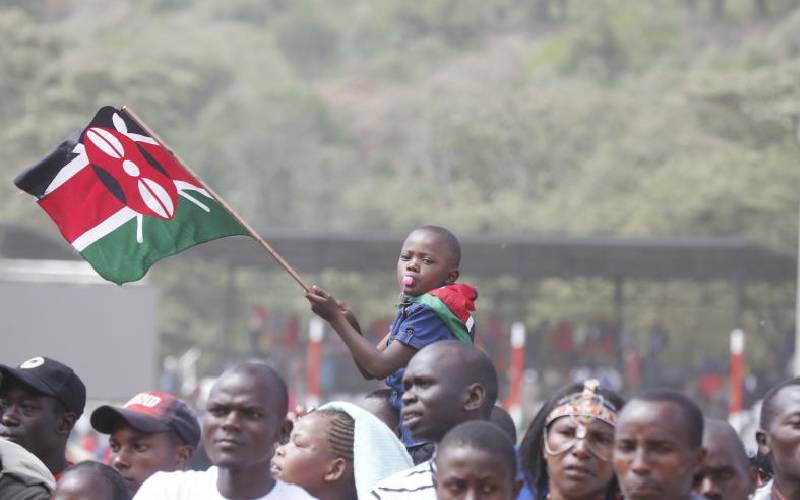 President Uhuru Kenyatta will today lead the country in marking the 57th Madaraka Day from State House, Nairobi, due to a ban on public gatherings to contain the spread of coronavirus. It will be the first time the country is marking a national holiday virtually devoid of the pomp and colour that characterise national celebrations to remind the public of the struggles the country went through to attain independence. Traditionally, the day is marked with open celebrations in packed stadia with military parades, entertainment, song and dance. The highlight of the celebrations is usually the presidential address to the nation.
SEE ALSO: 650 test positive as Health Ministry recounts Covid-19 gains
As a public holiday, it would have been a time for merry-making for some families and a time to reflect on the achievements since June 1, 1963 when founding President Jomo Kenyatta became the first prime minister.
Madaraka enthusiasts
With Covid-19, everything has changed. Enthusiasts of Madaraka Day, who always look forward to the celebrations, will be forced to remain indoors, with no guests and only family members to watch the live proceedings. Even traders who make a killing during the day selling special commemorative artefacts to hundreds of people thronging celebration venues will count losses due to the ban on gatherings. President Kenyatta in 2015 changed the format of celebrating the three national holidays - Madaraka Day, Mashujaa Day and Jamhuri Day - and ordered that the events be hosted on a rotational basis by counties outside Nairobi.
SEE ALSO: Atletico Madrid unshaken by COVID-19 positives - Oblak
Kisii County would have today witnessed the joy of Madaraka Day with special goodies that accompany hosting the country's top leadership. But as fate would have it, due to the ravaging Covid-19 pandemic that has restricted movement and gatherings, the county has missed the opportunity.