Tanzania claims plot to disrupt its tourism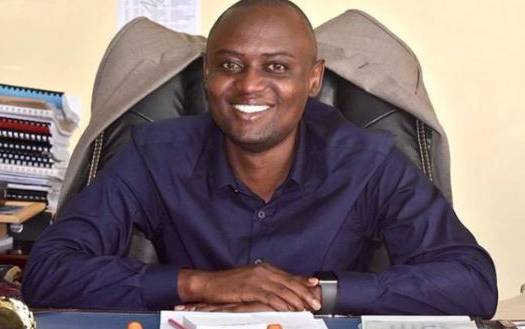 The border dispute between Kenya and Tanzania appears to have escalated after Kenya was accused of sabotaging her neighbour's tourism industry.
The claim was made one day after Tanzania announced it had relaxed travel restrictions to allow the resumption of economic activities.
Arusha Regional Commissioner Mrisho Gambo (above) yesterday claimed that Kenya had given wrong results for samples collected from 19 Tanzanian truck drivers who were turned away at the Namanga border last week.
In a statement, Mr Gambo said his country had reservations about samples that had tested positive, which informed their decision to repeat the tests.
"After these samples were submitted to our main laboratory in Dar es Salaam, the results came back negative for all the drivers," the administrator claimed.
Tens of foreigners have been turned back at the crossing point, drawing sharp reactions from Tanzanian authorities who responded by blocking all Kenyan vehicles and individuals from entering the country.
"Arusha region is confident that this is a deliberate sabotage strategy designed by Kenya against our tourism industry in Arusha and Tanzania at large," said Gambo.
Delicate situation
A senior Kenyan official who could not be named due to the delicate diplomatic situation told The Standard that "Nairobi was not going to respond to the simply ignorant and reactionary claims".
Namanga border has emerged as the epicentre of the coronavirus spread, according to official statistics. Tanzania has imposed minimal restrictions on travel, and it no longer keeps track of the number of people infected with the virus or those who have died. Kenya, on the other hand, has put strict restrictions in place, including the isolation of areas with high prevalence of the virus like Nairobi's Eastleigh and Old Town in Mombasa.
With no plans in the foreseeable future to reopen the Kenyan economy, including to international flights, Tanzania's tourism industry is vulnerable as many visitors often book travel packages that traverse the two countries.
Major tourism attractions for Tanzania are concentrated around Arusha, including the Ngorongoro Conservancy, Serengeti National Park and Mt Kilimanjaro.
For President Magufuli, who is seeking re-election this year, tourism is critical. It is the biggest source of foreign exchange, earning nearly Sh250 billion for the country in 2018.
Kenya's earnings from tourism are about half of that, with many visitors still ending up in the Arusha circuit after concluding their stay in the country.
"If they show no signs of corona, let them go see the animals," announced the Tanzanian leader on Sunday. He said some unnamed airlines were already fully booked and were only awaiting his clearance before inbound international flights resume.
Gambo's sabotage claims are helping revive a long-standing dispute in the region's tourism industry where Kenyan-registered tourist vans and shuttle buses were barred from entering Tanzania.
To date, Kenyan vehicles can only ferry tourists as far as the border in the lop-sided agreement.