Monday declared public holiday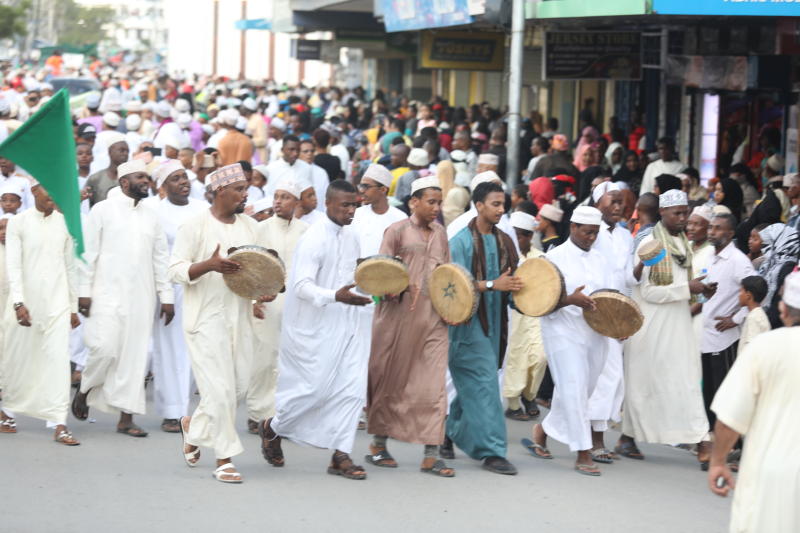 The Government has declared Monday, May 25 a public holiday to mark the Idd-ul-Fitr celebrations by the Muslim faithful.
"It is notified for the general information of the public that the Cabinet Secretary for Interior and Co-ordination of National Government, in exercise of the powers conferred by section 2 (1) of Public Holidays Act, declares that Monday, the 25th May, 2020, shall be a Public Holiday to mark Idd-ul-Fitr,"CS Fred Matiang'i said in a gazette notice dated May 20.
The religious occasion, which means "Festival of Breaking the Fast," is a key date in the Islamic calendar as it marks the end of Ramadhan and its month-long fast.
The festival, which is also a time for forgiveness and making amends, is marked by Muslims who enjoy a large meal following the fast period.
During Idd-ul-Fitr, most Muslims visit mosques and participate in prayers before sitting down with family and friends to enjoy a meal.
But this year's celebrations will see less festivities across the world following the outbreak of coronavirus that has seen many countries go on lockdowns and others bar religious gatherings to prevent the spread of the virus.
Islamic leaders have also urged people to stay indoors and avoid large gatherings.
During the commencement of Ramadan, governments across the globe and Islamic leaders urged the Muslim community to offer prayers at home and not to congregate amid the Covid-19 crisis.
Mosques remained deserted following the absence of the faithful.