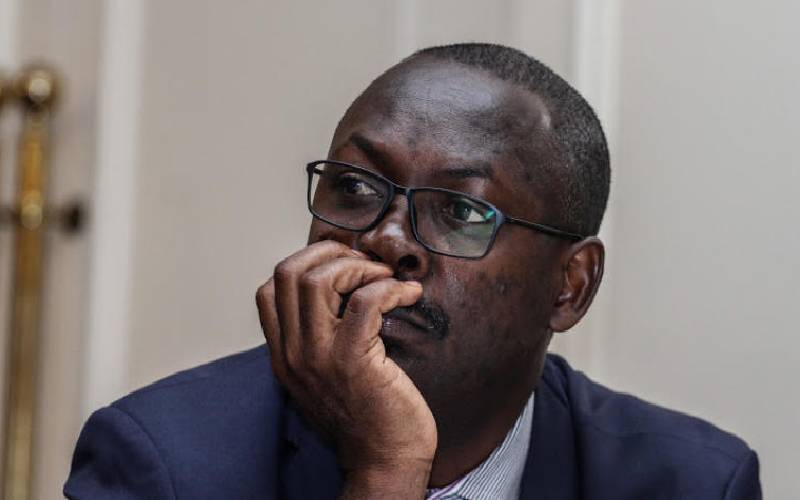 Nairobi City Water and Sewerage Company Acting Managing Director Nahason Muguna was on Saturday night arrested by National Environment Management (Nema) officials for failing to stop disposal of raw sewerage into Nairobi River.
Mr Muguna (pictured) is today expected to be charged at the Makadara Law Courts.
The latest development comes amid battle for control of the city county where some functions have been reverted back to the national government now under Nairobi Metropolitan Service (NMS).
Nairobi Governor Mike Sonko, in the Deed of Transfer, surrendered four key functions including health, transport, planning and utilities to the national government. Sonko had protested the manner in which the national government was executing the transfer of functions.
Read More
The governor argues that the arrest is part of the ongoing battle between his office and NMS, coming only months after City Hall Director of Inspectorate was arrested after he failed to approve transfer of county 'askaris' to NMS.
"Muguna had been arrested the same way they arrested Director of Inspectorate Mr Kipsang. I then protested to the President," he said.
In his letter to Head of Public Service James Kinyua dated March 27, 2020, Sonko appealed to President Uhuru Kenyatta's appointees to demonstrate goodwill in the discharge of the transfer of functions. Last month, Sonko declined to furnish the National Treasury with the Deed of Transfer of critical county functions to the newly created NMS, including data on human resource, pending bills, list of assets and liabilities, vote book balances and pay bill numbers. The refusal, in a letter dated April 29, is the latest in escalating tensions between Sonko's administration and the metropolitan authority. The governor has been accusing the national government of breaching the terms in the agreement inked in February.