Eastleigh lockdown is not discriminative, says CS Matiang'i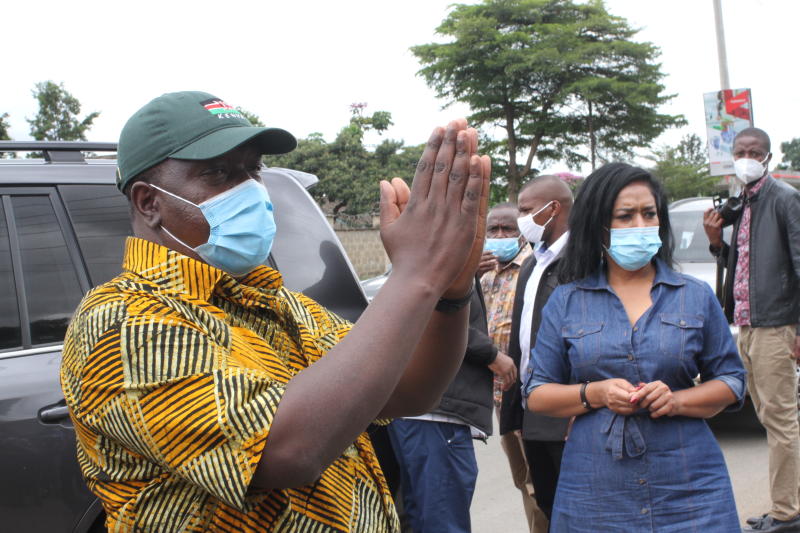 There is no discrimination in locking up Eastleigh, Interior Cabinet Secretary Dr Fred Matiang'i has said.
Matiang'i, while addressing leaders in the area Saturday said the move to lock down Eastleigh is purely to control spread of Covid-19.
"No one should say that by closing Eastleigh were are being discriminative, that is not true. You are our brothers and sisters, you pay tax and employ our brothers," the CS said.
Matiang'i said residents of Eastleigh are Kenyans and taxpayers and, therefore, deserve equal treatment like the rest of the population.
"As a Government, we get our money to deliver services from taxing businesses like yours, so when you do not do business, the first entity that suffers is the Government because taxes reduce," said Matiang'i.
On May 6, the Government locked down Eastleigh and Mombasa's Old Town in Nairobi after the two areas continued to record significantly high coronavirus cases.
Some leaders have been quoted claiming that the Government was using the Covid-19 pandemic to target certain communities.
Since the lockdown, businesses have come to a standstill in Eastleigh which has affected livelihoods of thousands of residents that are traders.
The area is known for cheap edibles, textiles and electronics which attract thousands of customers and business people from Nairobi and beyond.
Matiang'i dismissed arguments that Kenya is taking extreme measures that have interrupted people's daily activities.
"It is not like we had a premonition that coronavirus will come in 2020 for us to plan and set some funds aside to handle the problem. We just woke up one day and found our people sick and others dying. We are taking measures, some of which we ourselves do not like," he said.
Earlier Matiang'i, oversaw the first State food donation initiative aimed at assisting the needy in informal settlements. The donations which included rice, beans and flour were disseminated to 50 Nyumba Kumi cluster leaders in a brief ceremony at the Kenyatta International Convention Centre in Nairobi.
The initiative also saw the Government issue 3,000 masks and over 30,000 litres of sanitizer to the targeted slum dwellers.