Police arrest 39 women at a wedding party in Komarock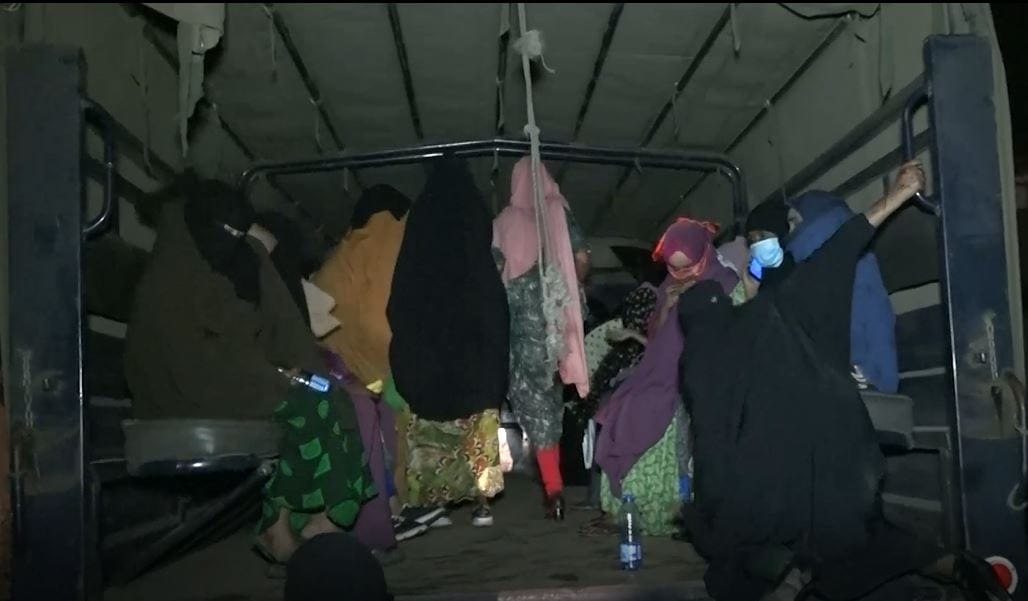 39 women will spend the next 14 days in quarantine at Kenya Medical Training College (KMTC) after being arrested at their friend's wedding party at Nasra Estate in Komarock, Nairobi.
This comes at a time when the government of Kenya has banned all gatherings as a measure to contain the spread of coronavirus.
In a video the women are gathered in a room with no social distancing being observed despite them adorning masks.
According to the police officers they were tipped off by members of the public that the women had congregated at the wedding party early Sunday morning.
By evening the party was still ongoing by the time the police officers arrived.
One of the women who was arrested admitted that they had committed an offence.
"Tumekubali makosa yetu, tunajua harusi haikubaliwi, inakubaliwa ya watu wachache, kama tumeshikwa tupelekwe police station tumekubali makosa yetu."
According to the Health Chief Administrative Secretary Mercy Mwangangi, anyone found outside during the curfew hours will be subjected to mandatory quarantine on their own cost after being arrested.
So far Kenya has a total of 270 cases of COVID-19 with 14 people having succumbed to the disease.