Reflections: Journalist recalls times with Ken Walibora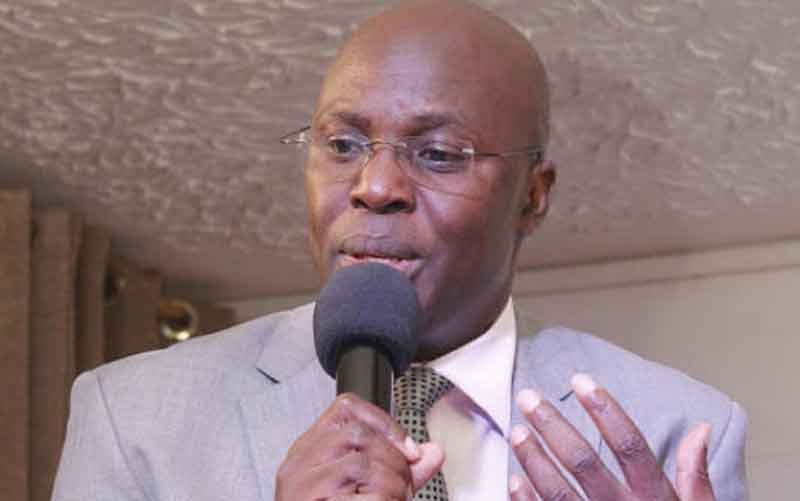 In October 2015, Maseno University's Media Department organised a Career Day and invited various personalities to deliver public lectures in the institution's main campus. Among the people invited was the late Ken Walibora (pictured) and myself.
We shared the podium and fielded questions from the upcoming scribes and broadcasters. For the love of the language, ours (Ken and I) was a Kiswahili presentation.
Prof Walibora told the students, amid applause, how nice it felt speaking the wonderful language - a language that derives its richness from our Bantu languages and a few words from the Arabs.
During his presentation, he challenged the students to respect and cherish the rules of Kiswahili and protect its growth even more than we do to English or any other foreign language.
Calm speaker
His calm and articulate speech gave you a picture of a comfortable Swahili scholar who not only loved the language, but also knew its rules.
Walibora always took issue with Kenyans who, to justify their ignorance of the East African language, hid behind the excuse of "I am not a Bantu".
I was humbled when he pointed out the many non-Bantus who have excelled at the language.
"Mnamfahamu Mwalimu Wallah Bin Wallah, mnamfahamu Jack Oyoo Sylvester na mnamfahamu Mwalimu Frank Otieno hapa....Hawa ni wakenya waluo wanaofahamu umuhimu wa lugha ya Kiswahili na ni mfano mzuri wa kuigwa," (You know teacher Wallah Bin Wallah, Jack Oyoo Sylvester and teacher Frank Otieno here...These are Kenyan Luos who understand the importance of Kiswahili and are good examples to emulate), he told the students.
I interacted with Walibora's literary works during my days as a Kiswahili teacher. Then I didn't know that one day I would share a stage with him. This great and humble man would later turn out to be a friend with whom we shared more than just pleasantries.
Walibora was an avid supporter and keen follower of an education show, "Dau la Elimu" that I started on KTN NEWS, which to date has brought together education stakeholders across the board.
This is the time for Kiswahili speakers and scholars to unite and make Walibora's dream to have a legislation for a substantive Kiswahili commission in Kenya come true.
Walibora believed that more was yet to be done in giving Kiswahili the credibility it deserves in public service. It is, therefore, time we called on the government to order and embrace the language in practice and not just in theory.
Frank Otieno is News Editor, Kiswahili Desk, KTN NEWS