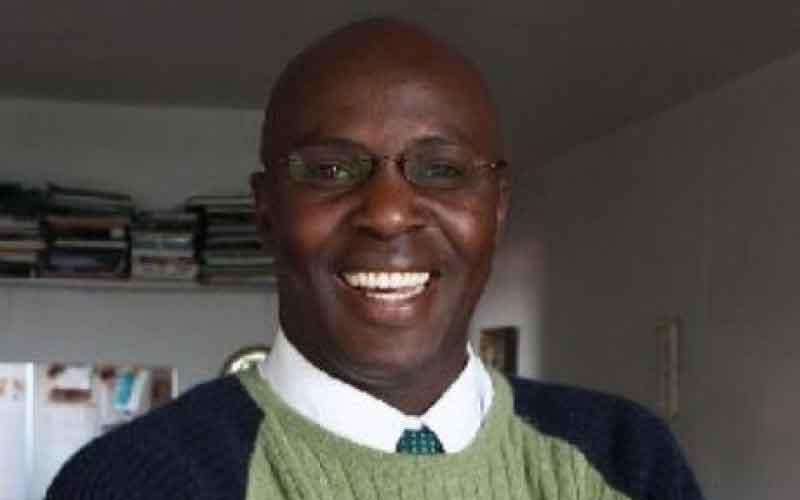 Questions are being raised after the body of renowned journalist and literary scholar Ken Walibora (pictured) was found in a mortuary six days after he was involved in an accident in Nairobi.
Walibora died after being hit by a matatu along Landhies Road. According to the police, the accident happened last Friday morning when the author, 56, was crossing the road.
But it took six days to find out that the celebrated scholar had, indeed, been involved in the accident that left him with a deep cut in the head and a fractured hand.
The driver of the speeding matatu that hit him, leaving him unconscious on the road, is said to have sped off.
According to Central police boss Mark Wanjala, the deceased was picked by an ambulance soon after the accident and rushed to Kenyatta National Hospital, where he died.
"He had some identification documents and a car key which were handed to us by a street boy from the scene of the accident. This started the probe," said Mr Wanjala.
The matatu was later traced to Buruburu where the driver was arrested and is awaiting arraignment.
Walibora's family had reported him missing at Muthangari Police Statio after he apparently failed to go home and was unreachable on phone. It was not until yesterday that the family traced the body to the KNH mortuary. It was booked as number 99, an unidentified male adult.
Last evening, the police said they recovered his Mercedes Benz along Kijabe Street, Nairobi. Wanjala said they were informed by a guard at one of the shops that the car had been parked there for the last four days and was blocking the entrance.
"He parked it along Kijabe Street and walked downtown," Wanjala said.
News of Walibora's death began doing the rounds on social media on Tuesday, with many questioning if he had, indeed, been involved in an accident.
His death was confirmed yesterday morning when police accompanied some family members to the mortuary where they identified the body.
The body was badly injured that some family members were unable to identify it, forcing the police to seek the help of his mother. Wanjala denied claims police were reckless in handling the incident.
"It is unfortunate, but you can't blame police because it was an accident," he said.