President Uhuru apologises to Kenyans for police brutality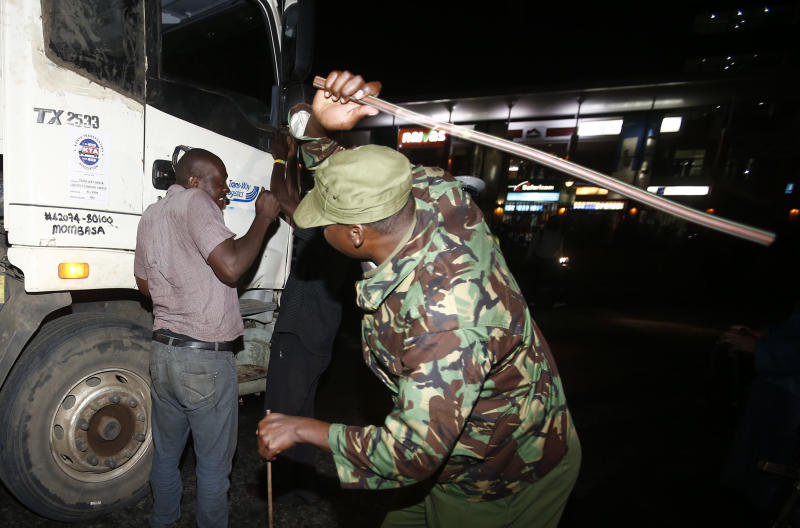 President Uhuru Kenyatta on Wednesday apologised to Kenyans following reports of police brutality as they implemented the dusk to dawn curfew in a bid to curb the spread of Covid-19.
"I want to apologise to all Kenyans, maybe for some excesses which were conducted or happened," Uhuru said during a virtual meeting with recovered coronavirus patients, Brenda and Brian.
Brenda was Kenya's first coronavirus patient.
She first arrived in Texas, USA on December 19, 2019, then proceeded to Cleveland, Ohio, finally making a stop in London, United Kingdom.
The patient was quarantined at Mbagathi Hospital for 23 days, recording Kenya's first recovery from the disease.
During the meeting, President Uhuru reiterated on the need for social distancing and observation of the guidelines laid out by the Ministry of Health in the fight against the pandemic.
He urged Kenyans to understand the gravity of the global pandemic insisting that that the measures introduced by the government were necessary to curb its spread.
Kenya started enforcing a dusk to dawn curfew just days after the country recorded its first coronavirus-related death.
The curfew was announced on March 25 for an unspecified period.
It, however, got off on the wrong footing, with police officers across the country reportedly using excessive force, beating and tear-gassing crowds of people on their way home from work.
At least three people have reportedly been killed by police action, including a 13-year-old boy who was hit by a stray bullet on Monday evening.
Kenya has reported 59 confirmed cases of Covid-19 since its outbreak in the city of Wuhan, China and one death.