Pilot in Sh39.5b arms deal released on bond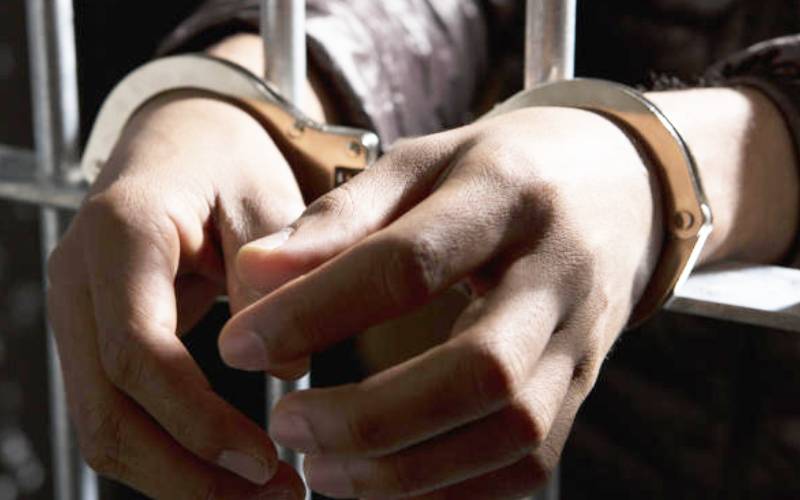 A pilot arrested in connection with the Sh39.5 billion military hardware tender has been freed on police bond.
He is expected in court today to answer to various charges. He told the police he had been away in India where he had accompanied his ailing father.
The man told detectives that he knew former Sports Cabinet Secretary Rashid Echesa and had accompanied him to Poland where they inspected equipment from an arms supplier.
But the pilot — the son of a Kenyan ambassador to a Middle East country — said he did not know the deal was fake.
He told detectives he accompanied Echesa to Poland after he was asked to do so because of his knowledge of planes.
He was arrested at the Jomo Kenyatta International Airport on return from India. He was then taken to the Directorate of Criminal Investigations where he was grilled for hours. He was released on Saturday night and ordered to return to DCI for possible arraignment.
Police handling the case said he was cooperative.
He was asked if he knew Sergeant Kipyegon Kenei, a security guard attached to the deputy president's office who was found murdered on February 20.
Military hardware
In photos that appeared after the saga broke out, the pilot is seen in the company of Echesa and the would be suppliers of the military hardware.
When Echesa was arrested on February 13, one of the arms dealers told the police he knew the man as a pilot involved in the joint operations between Kenya Defence Forces and US in Somalia. He said he knew how to operate drones.
The arrest comes as the DCI continues to probe the murder of Kenei who was caught on CCTV footage walking to the deputy president's Harambee House Annex office with some of the suspects.
Echesa has since been charged in court over the deal. Echesa is charged alongside three people - Daniel Otieno, Clifford Okoth and Kennedy Oyoo.
They have denied charges of conspiring to commit a felony, making a document without authority, obtaining money by pretence and attempting to commit a felony.
The police believe Kenei was murdered because of a deal that went bad. His seniors are among nine people who are targeted for grilling.
DCI boss George Kinoti criticised Kenei's seniors for not immediately inquiring his whereabouts when he failed to report to work.
The slain officer was expected to record a statement with the DCI concerning the arms saga before he went missing only to be found dead three days later.
"There is no doubt that it was a cold murder. The motive of cold murder is very clear. It was simply to safeguard, protect, insulate and or save the source from the adverse involvement and attendance consequences using the country military procurement process in the most deceitful and fraudulent manner," Kinoti told a press conference.