Church should be separated from the state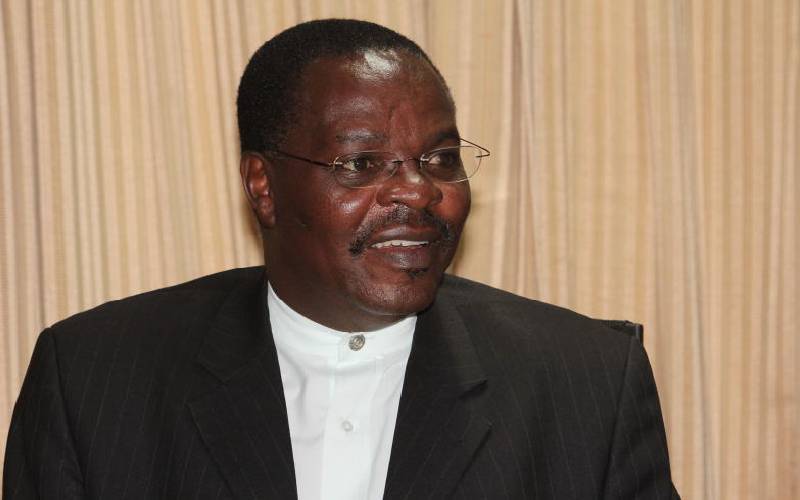 CITAM church outgoing Bishop David Oginde, has said that the church cannot be completely separated from the state.
"There is a sense in which the two cannot be separated because the government is about people and so is the church. So if you are willing to lead people, you must take into account the holistic nature of their lives which include religion," said Bishop Oginde during an exclusive interview with Spice FM.
"if we have declared in the Constitution that we believe in God, then why should we go ahead and say that we cannot speak to God or bring Him into our issues," he added.
The Bishop further said that the issue that comes with separating the church from the state is belief that certain things can be disjointed.
He said that the biggest problem with people is being two-sided depending on the state they are in.
''with some people, when they are in a religious space, they speak a different language. They become very religious and only speak religion. But when the same people go to a different space, everything changes.''
However, he said that it is an individual's upbringing that has created that space between church and other institutions therefore there is a behavioural change when one is in either of the spaces.
''if you are a Christian, be a Christian everywhere. Not just the church. Even at your work place. Everything you do and say should reflect your faith. Therefore, do not wait until Sunday to be a Christian,'' Bishop Oginde said.
The separation of church and state is a philosophic concept for defining political distance in the relationship between religious organizations and the nation.
In Kenya, most politicians turn the church service into political rallies once given the chance to speak.
It has been common to find politicians in churches especially on Sundays popularizing themselves or their parties.
More often than not, politicians utter inflammatory and derogatory statements to their rivals right in front of the laity
There have been instances where politicians clash in churches over political differences
A move that saw Catholic bishop Joseph Obanyi ban politicians from carrying their activities in the "house of God."
"They use the platform to hit at each other what amount to abusing holy temple. This should be stopped for the purposes of Christ," he said.
According to Bishop Obanyi, most politicians had decided to turn to churches after realizing that most churches require support and are therefore vulnerable.
The politicians give bundles of money to the church after their speech, in the name of donation and helping the church.