Where will Uhuru get Sh3.1 trillion for Jubilee's 1,356 flagship projects?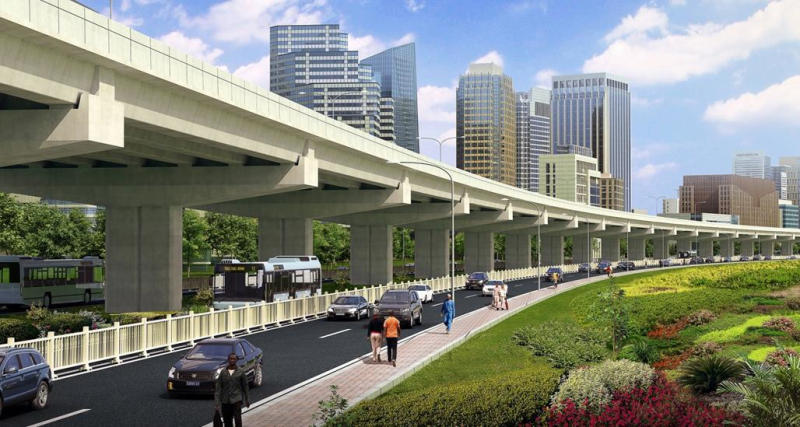 With only two and half years to the end of his term in office, President Uhuru Kenyatta risks leaving behind a herd of white elephant projects.
Sunday Standard has painstakingly pored over the official data and we have counted at least 1,356 projects valued at Sh4.9 trillion that are incomplete.
Of these, 91 per cent, valued at Sh3.1 trillion, need to be completed before Uhuru leaves office in 2022. Those are 1,230 projects that should be finished in two years. In other words, nine out of 10 of Jubilee's projects should be completed in two years.
Debt-funded
Almost half of the incomplete projects (536) are running behind schedule.
Most of these fall under the Ministry of Transport, Infrastructure Housing, Urban Development and Public Works headed by CS James Macharia. Incomplete mega projects include roads, cancer facilities, dams, police stations, special economic zones, fruit processing factories and many others.
President Kenyatta's administration has indicated that it will be moving away from debt-funded infrastructure to privately-driven growth as it seeks to finish projects under the Big Four Agenda.
With the Big Four, the President aims to provide critical healthcare to all Kenyans, affordable houses, adequate and nutritious food and manufacturing jobs.
In Jubilee Party's manifesto for 2017, the President pledged that his government would commit to creating at least 6.5 million jobs over five years to ensure that Kenyans, particularly the youth, secure and maintain good jobs that enable them enjoy a decent life. "We will concentrate investments in the sectors that are growth oriented and job creating," Kenyatta said.
But all the job-creation projects under the Ministry of Trade and Industrialisation valued at Sh77.8 billion are behind schedule.
The average completion rate for these projects is 25 per cent, with most of them expected to be complete in 2022.
Even as the clock continues to tick for President Kenyatta, some of these projects are fast turning into white elephants, forcing the government to pull the plug on them.
Most of the projects at the heart of the Big Four Agenda are running behind schedule, while others have simply stalled.
Among Kenyatta's promises in his 2017 manifesto was to construct numerous dams in a bid to boost food production.
However, after crunching the numbers, Saturday Standard has established that most of these dams, valued at Sh365 billion, have either stalled or are running behind schedule.
Yet, the President promised Kenyans to complete the 57-large-scale dam construction programme.
He also promised to support small-holder agricultural irrigation and work with the private sector to enhance food and agricultural production on at least 1.2 million acres. But the dams are turning to be Kenyatta's white elephants. Most of them, including Arror and Kimwarer, have been mired in corruption, with the President terminating the latter after it had absorbed millions of taxpayers' cash.
The government has Sh126 billion to construct affordable houses by 2022. With two years to go, it has barely managed half of the project.
Universal healthcare
Almost all the roads are behind schedule. Macharia needs at least Sh600 billion to finish the roads around the country, and is banking on an infrastructure bond of Sh150 billion to offset some pending bills for the road sector.
"We have had challenges in completing road projects. But funds from the bond will be available by March, after which we will pay all pending bills to contractors amounting to Sh80 billion and dedicate the rest to completion of the projects," said the CS.
The universal healthcare has barely left the ground while cancer treatment centre at KNH, despite being behind schedule, is only 28 per cent complete.
President Kenyatta had promised to establish a specialised cancer hospital in the country by 2022. This even as the manner cancer-menace continues to inflict pain in many families.
The head of state also pledged to ensure every child that finishes primary school advances to secondary school.
Unfortunately, the government is yet to finish improving the secondary school infrastructure. The Sh15.5b project to improve facilities in secondary schools was started in 2012. Only a third of it has been completed.
On food security, the contractor for Galana Kulalu has walked out after it had absorbed Sh7 billion.