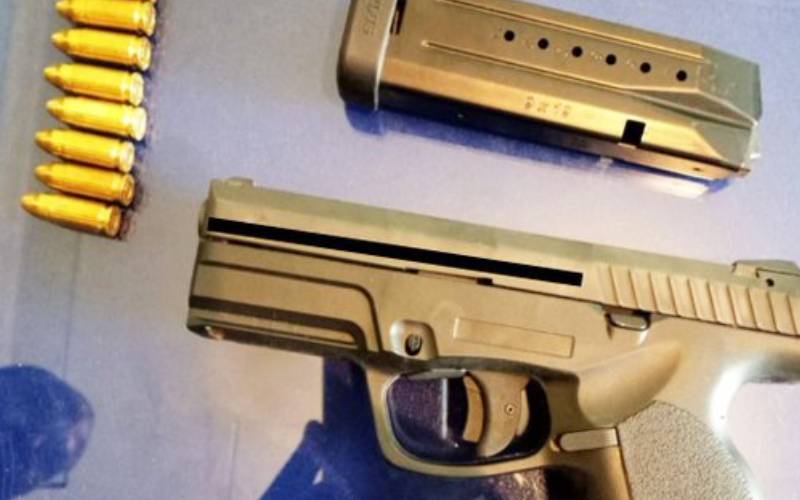 Detectives have recovered the firearm suspected to have been used by Embakasi Member of Parliament (MP) Babu Owino.
Nine bullets and a spent cartridge have also been recovered and placed as exhibit awaiting analysis by ballistic experts.
#UPDATE | Detectives have managed to recover the firearm that is suspected to have been used by Hon. Babu Owino at the B Club shooting incident.

Nine rounds of ammunition and a spent cartridge have also been recovered and placed as exhibit awaiting analysis by ballistic experts. pic.twitter.com/wbGocB32CW — DCI KENYA (@DCI_Kenya) January 17, 2020
This development comes after Owino was arrested following the shooting incident at B Club in Nairobi early Friday morning.
But Owino insists the gun drama where Felix Orinda, alias DJ Evolve, was shot on the neck, was an attempt on his life by his political opponents.
It is reported that DJ Evolve got into an arguement with Owino at the club before the 7am shooting. The two are friends, close associates said.
After the shooting, Owino, other revellers and management of the club rushed the DJ to hospital.
He was taken to the theatre and the bullet that had been lodged in his neck removed. Doctors say DJ Evolve is in critical condition but stable.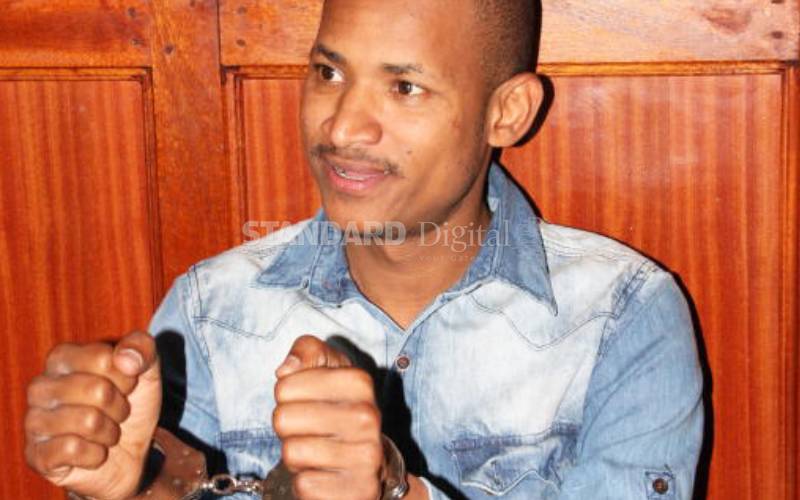 Owino (pictured) was picked at the hospital where he was waiting for the DJ to be attended to.
In a statement, the MP said he has been receiving threats, prompting him to speak about it in public and report the same to the police.
"I have been receiving threats against my life and even reported an attempted assassination at the Parliament Police Station under OB number OB21/17/11/2019. I have been living under the weight of intimidation and threats," he said.
The MP said he was surrounded by individuals while he was in the company of his friends at the club, leading to an exchange of fire.
"While enjoying the company of my friends at a popular Nairobi restaurant, I was surrounded by a large group of aggressive individuals. In the melee, there was an exchange of gunfire," read the statement.
Owino has appealed to the police to investigate the matter to find out who were the individuals who attacked him and what was their motive.
His lawyer Cliff Ombeta said the MP reacted after aggressive people approached him as if they wanted to harm him.
"The MP realised the guy who was shot was one of his close friends and rushed him to hospital," he said, adding that the incident is regrettable.