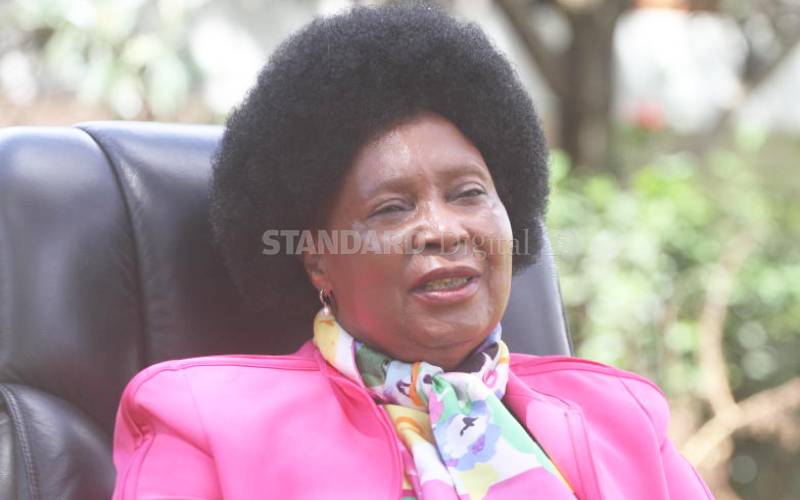 The Labour court has quashed the appointment of former Othaya MP Mary Wambui as chairperson of the National Employment Authority, says she is not qualified.
The Employment and Labour Relations court ruled that Wambui's nomination was irregular as she does not qualify for the job.
Justice Onesmus Makau declared Wambui's appointment irregular and unconstitutional as she does not meet the qualifications of a chairperson of the NEA.
According to the judge, the authority needed a person with academic expertise to steer it.
"Her appointment to the board does not meet the constitutional requirements it is therefore null and void. The gazette notice is quashed. It is unlawful. Chairperson of the board and a permanent injunction is issued barring her from being appointed to the post," ruled Justice Makau
The appointment of the former legislator was criticised by many Kenyans who expressed dissatisfaction with the manner in which state appointments are issued to old politicians.
Nairobi lawyer Donald Kipkorir posted on his Twitter: "Mary Wambui was working at KANU office before I began school. That she is old, didn't go to school & isn't known for any business employing people are self-evident truths. To make her Chair of National Employment Authority in digital age, Jubilee must be trying Dark Humour."
President Uhuru Kenyatta said his decision to pick the 91-year-old politician was based on his desire to have an honest person for the position.
In an Opinion piece on Standard last year,
Nairobi Senator Johnson Sakaja
further criticised the appointment, saying there is no greater challenge that we have today in Kenya than that of youth unemployment.
"The National Employment Authority was designed as an institution that would focus on the state of unemployment in Kenya," he said.
Sakaja added that Wambui's appointment as chair of the institution goes against the specific provision of Section 10 (2) of the National Employment Authority Act as well as with the vision for this authority.
"There are many young Kenyans who have distinguished themselves in the field of Human Resource Management both locally and even to the level of the International Labour Organizaiton (ILO) ...I have confidence that she has the ability to serve Kenyans in a different capacity but not as the vision carrier and Chairperson of the National Employment Authority."