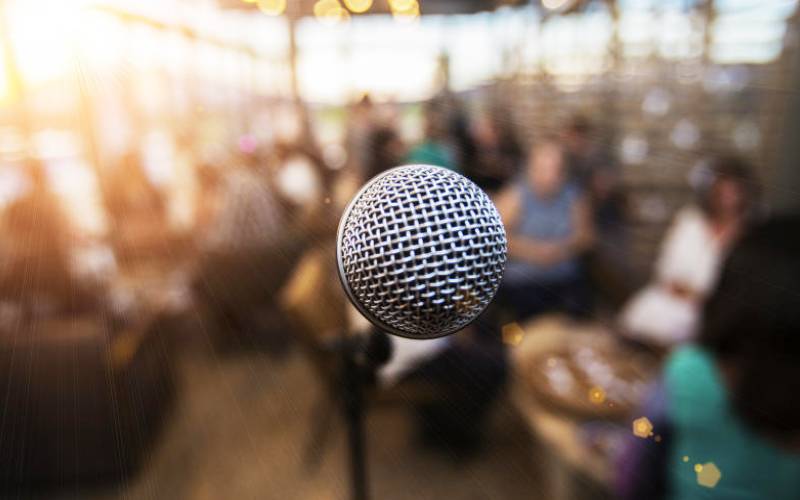 The government has introduced a centralised system for collection of artistes' royalties to increase their earnings.
President Uhuru Kenyatta said the new system will net Sh2 billion in royalties annually for the artistes up from the current Sh200 million.
Uhuru also said payment of royalties will be a condition that businesses that use artistes' work must meet before their licenses are renewed.
The new system will also eventually see elimination of content service providers, who exclusively work with popular digital platforms such as Safaricom's Skiza and Viusasa, which is owned by Royal Media Services.
According to the President, the content service providers will be eliminated so as to allow artistes to work directly with the digital platforms.
He stressed that all copyright holders must be registered on the National Rights Registry.
"Content service providers who work with digital platforms such as Skiza and Viusasa will be eliminated," Uhuru said. "This is because they sit outside the collection management organisations. My practical direction on this is to have all rights holders register on the National Rights Registry."
Artistes, especially musicians, have been complaining of being paid meagre royalties.
Last year, musicians raised an uproar after receiving Sh2,500 from the Music Copyright Society of Kenya as their 2018 royalties.
Uhuru said regulations guiding the new centralised system have been created and will be gazetted in the next 30 days. "Many of our young men and women have invested an incredible amount of time in the industry but are getting very low returns," he said.
Uhuru also ordered ministries to ensure public service vehicles, the hospitality industry and broadcasters meet all their obligations of paying the artistes' tarrif. "This will be a basic requirement for renewal of business licences for broadcasting houses, matatus, hotels, bars and other such premises," he said.