Update: Three Americans killed, two injured in Lamu attack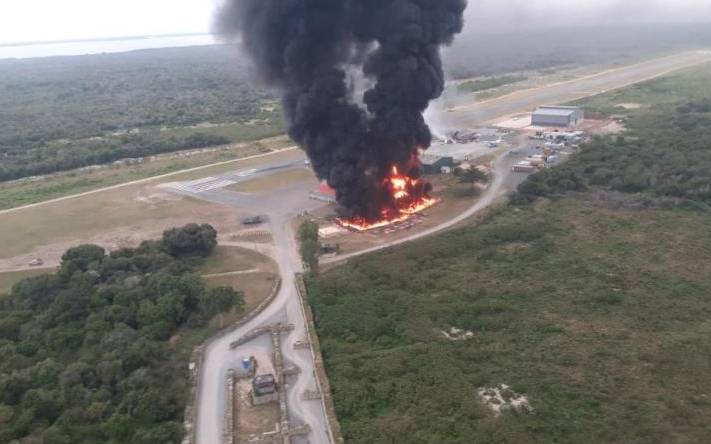 Three Americans died yesterday during a terror attack at a military base in Manda Bay, Lamu.
The US Africa Command issued a statement on Sunday shortly after the morning attack confirming the incident and the casualties.
"During an attack by al-Shabaab, an al-Qaida group in East Africa, earlier today, one US service member and two Department of Defense contractors were killed at Kenya Defense Force Military Base in Manda Bay, Kenya," read part of the statement.
It further revealed that two soldiers were injured during the attack but they were in stable condition. In the statement, US Africa Command gave a precaution against revealing the names of the slain and injured soldiers arguing that such actions would be disrespectful to their families and that they had to notify the families first.
However, KDF had earlier provided a contradictory statement saying that the attack was successfully countered.
"This morning at around 5.30 am, an attempt was made to breach security at Manda Airstrip. The attempted breach was successfully repulsed. Four terrorists' bodies have so far been found. The airstrip is safe," said KDF spokesman Paul Njuguna in the statement.
The al-Shabaab claimed responsibility for the attack but delinked it from the ongoing diplomatic tiff and tensions between the US and Iran, following the assassination of Iranian general Qasem Soleimani in Baghdad.
Al-Shabaab said the camp was targeted because it has been used by the American and Kenyan soldiers to attack Somalia.
There were reports that the militants rigged road accesses to the camp with IEDs and also knocked down telecommunication facilities before storming the camp. There are two military installations housing KDF and US forces at Magogoni in Manda Bay.