State officers charged with graft must be barred from office, say Deputy Governors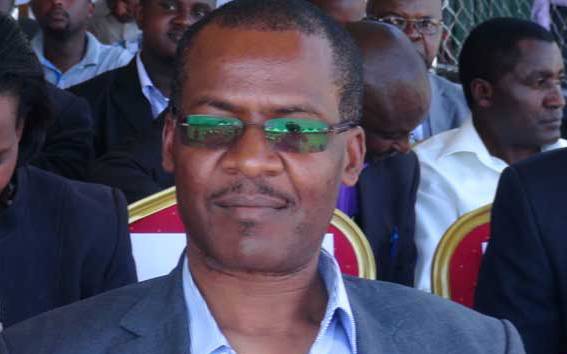 The deputy governors have affirmed their support for the law requiring the state officers to step aside once under investigations over graft.
As the investigative and law enforcement agencies intensify anti-corruption purge targeting counties; the Deputy Governors Forum revealed that they are firmly behind the campaign, arguing that it will foster accountability.
A statement issued by the group, signed by their chair (Laikipia Deputy Governor) John Mwaniki read: "The Deputy Governors Forum recognizes the need for accountability at the County level and supports the fight against corruption."
"On this premise, the Deputy Governors Forum concurs with the Mumbi Ngugi ruling which pronounced that State Officers must step aside when charged with corruption offences."
The group however want the courts to spell out the jurisdictions of a deputy governor. They argue that in the current scenario, the deputy county bosses are left in limbo once their seniors are barred from offices.
"The courts must consequently provide perimeters within which a Deputy Governor can exercise executive authority since as it stands, it is not clear to what extent a Deputy Governor can carry out his or her mandate as the acting Governor," statement partially read.
Justice Mumbi Ngugi on July 25, 2019, ruled against Section 62(6) of the Anti-Corruption and Economic Crimes Act which she argued was being misused by state officers to stay in office and perpetuate impunity.
"It seems to me that Section 62(6) apart from obfuscating…are contrary to the constitutional requirements of integrity in governance, are against the national values and principals of governance and principles of leadership and integrity in Chapter Six," she said in her ruling.
Justice Ngugi's ruling came in response to an application by Samburu Governor Moses Lenolkulal to be allowed to access his office, which she was rejected. Mr Lenolkulal had been barred from accessing his office after being charged with corruption in reference to the Anti-corruption and Economic Crimes Act (ACECA).
Also, the deputy governors endorsed a section of the Building Bridges Initiative report which postulates that running mate for every gubernatorial candidate ought to be of the opposite sex.
They equally waded into the issue of appointing deputy governors which has elicited in Nairobi County since Polycarp Igathe resigned as Governor Mike Sonko's deputy.
"The Deputy Governors support the proposal to give a timeline for the Governor to appoint a Deputy in the event the office of the latter falls vacant. This will ensure that where vacancies arise, they are filled within reasonable time without interfering with the running of the County Government," they said.
The group appealed to the National Treasury to avail emergency funds to combat the disasters such as floods, drought and landslide which have been experienced across the country in the recent past.