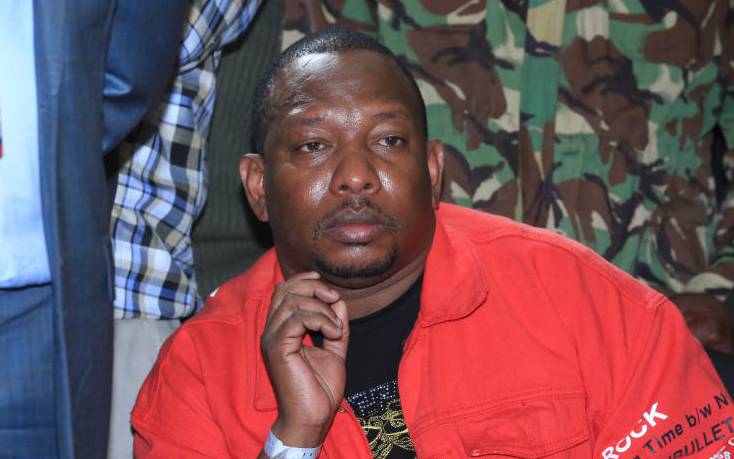 A court on Monday declined to stop the planned impeachment of Nairobi Governor Mike Sonko. Instead, High Court Judge Weldon Korir ordered the applicants to file a formal application. Justice Korir told the applicants, George Bush and Lawrence Oyugi, the leaders of Concerned Citizens Alliance, to file a formal application in regard to the proposed impeachment by some Member of County Assembly (MCA's). The two want the court to stop the Governor's prosecution.
SEE ALSO: Sonko turns to Raila, CJ and Senate in dispute with NMS
At the same time, the court declined to stop the criminal proceedings against Sonko following his arrest on December 6, 2019. However, Korir directed the two to serve the Director of Public Prosecution (DPP) with an application they have filed seeking to stop Sonko's prosecution. The DPP was granted 14 days to file his response in the matter where the two are challenging the prosecution of Sonko. In the application, the two argue that the fundamental rights of Sonko were violated during his arrest. "That the status of Sonko is an unconvicted man with equal rights especially that of presumption until proven guilty was not recognized,' reads the petition.
SEE ALSO: What it takes to impeach Speaker Beatrice Elachi
The petitioner's claim that Articles 9, 10 and 14 of the International Covenant on Civil and Political Rights guarantee the rights of accused men, their dignity and the respect to be accorded in recognition of their status as unconvicted persons. They added that based on the abuses and violations committed by the police officers against Sonko; it is in the interest of justice that the orders sought to be granted. "The law obliges the DPP or any person seeking to secure an arrest for a person accused of committing a non-cognizable offence to process the warrant of arrest before a court and be given under the hand of a judge or a person exercising judicial authority," said Bush They further argue that Sonko having suffered all the attacks as an accused person, coupled with the legal inconsistencies, is not properly before the court as an accused person but a victim. The two also want all the criminal proceedings launched against Sonko halted.
SEE ALSO: MCAs want Badi to take over stalled projects
"The status of Nairobi City County Governor Mike Mbuvi Sonko as not [being] a convicted person was not recognized during the arrest, the assault against him were only administered against convicted criminals in the dark eras of the most oppressive governance, "said Bush. On Wednesday Sonko is expected to appear before at Voi law court and answer to assault charges.