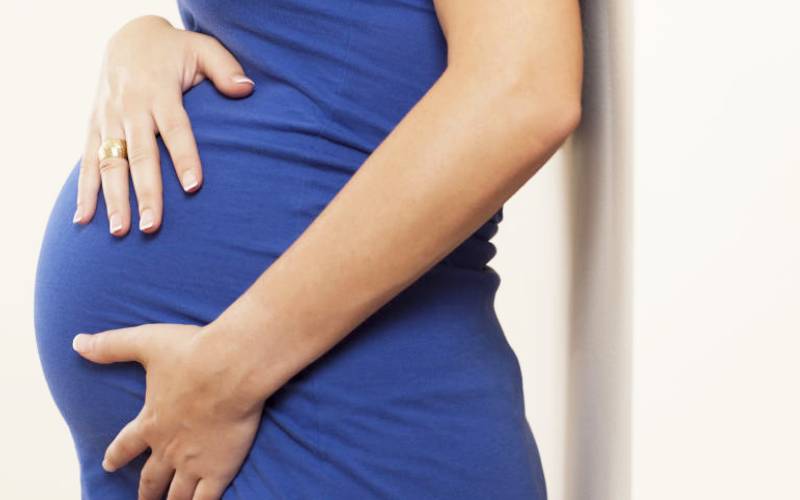 Companies could pay millions of shillings to women whose jobs are terminated on maternity-related issues if a recent ruling is anything to go by.
The ruling, which ordered a company to pay a woman Sh4.6 million for rendering her jobless after her maternity leave, gives hope to many others who have endured similar suffering.
Muriel Ogoudjobi was allowed by her employer to work from home in the course of her pregnancy. Ms Ogoudjobi was the head of the human resource department for Francophone countries at Mara Ison Technologies Kenya Ltd.
But when her managing director left, the company brought in Prashant Singh as chief human resource officer. Mr Singh, according to court documents, demamded that Ogoudjobi produces evidence that she had been allowed to work from home.
She had developed complication during delivery and had had to travel to her home country, France, for treatment.
Her new boss is said to have informed her that the time she had taken off during her maternity leave was unauthorised and that the salary for that period was to be withheld.
Further, the Francophone HR team was to be relocated to the Democratic Republic of Congo (DRC).
Ogoudjobi, who had been employed on permanent terms, was asked to resign but rejected, only for her employer to purport to terminate her contract on the basis that she had been hired on a fixed term contract that was to end on July 11, 2014.
When she resisted, the employer terminated her contract on account of redundancy on August 21, 2014.
Aggrieved by the decision, she sued the company at the Employment and Labour Relations Court. Judge Hellen Wasilwa ruled in her favour.
The firm then moved to the Court of Appeal. Last Friday, three appellate judges ruled the relationship between the woman and the company was cordial but appeared to have changed when she gave birth.
Redundancy claims
Judges Martha Koome, Hannah Okwengu and Sankale Ole Kantai said Ogoudjobi's new boss made a determined decision to have her leave employment.
"The process was wrong and in the event, we come to the conclusion that the respondent was entitled to compensation," reads part of the judgment.
In another case, a security guard's employment was terminated on account of redundancy when she was on maternity leave.
Mercy Nabea's maternity leave had been approved by her employer, Malindi Management Strategy Limited, and she was to proceed on December 1, 2017.
But while on maternity leave, she received a letter terminating her services. She was offered Sh65,000 as her terminal dues, an amount she declined to take.
She then sued the company in April 2018. The company told the Employment Court that although Mercy was declared redundant while on maternity leave, she was paid three months salary and given a two-month notice. It said a number of other employees were declared redundant alongside her.
"The law recognizes redundancy as a legitimate ground for termination of employment. It is however not a carte blanche in the hands of the employer. An employer relying on this ground must go through the rigours of Section 40(1) of the Employment Act," ruled Justice Linnet Ndolo in her February 13 judgment.
She was awarded Sh500,000 as damages.
In the case of Tracy Wangechi, the court ordered Windsor Golf Hotel and Country Club to compensate her Sh2.5 million for terminating her services without any valid reason and without following due process.
She told the court that she informed her employer in October 2014 that she was expectant and continued to perform her duties.
She was later directed to proceed on leave and report back to work after delivery.
The hotel's HR department is said not to have issued her with forms when she proceeded on leave only for her to receive a letter of termination.
She contended that the termination of her employment services was unlawful, wrongful, unfair, arbitrary, in bad faith, discriminatory, unconstitutional and occasioned by factors other than those within the terms and conditions of her contract of employment.
The employer argued that issues concerning her discipline arose which culminated in several warning letters.
The hotel averred that it was on that basis of the five warning letters that her employment was terminated vide the letter dated January 18, 2016.
"There is no indication that the petitioner committed any other offence from July 2014 to January 2015 when she delivered her baby. The issue of absconding duty is also not raised in the termination letter. This leaves the Court with only one plausible reason for termination being pregnant and delivering a baby," said Judge Wasilwa in her March 13, 2019 judgment.