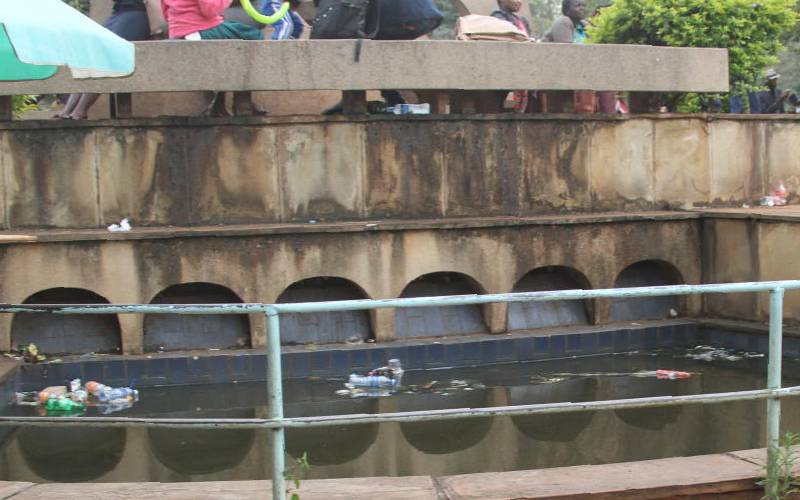 It is a sunny but breezy afternoon in Nairobi, just about the right atmosphere to leave the office for a short stroll at Uhuru Park, a recreational space right inside the city.
Accessing it through the Freedom Corner entry path at the round-about of Uhuru Highway and Kenyatta Avenue, we immediately come to terms with the sorry state of what has been described as the ecological lungs of millions of city residents.
A few strides along the concrete path and we want to turn back. Smelly water flows over the path used by thousands of Nairobi residents daily, especially civil servants walking to and from their Upper Hill work places to beat the gathering clouds.
On the right side of the path towards the Freedom Corner, where epic second liberation battles were fought, is a swampy ground with stagnant water, some that flows right onto the path.
Muddy pathways
On our left are four young men and women, walking on overgrown grass, their shoes barely visible. You can tell the grass has not been mowed for weeks.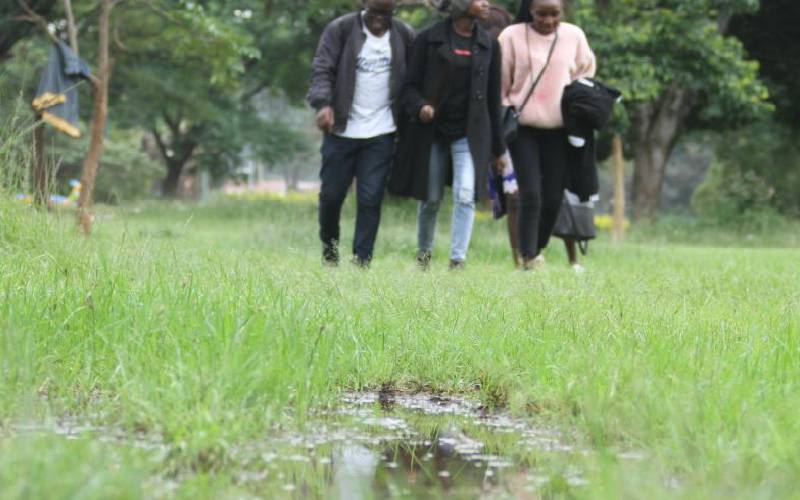 To reach the cabro-paved main path, they have to get to a muddy pathway. They hop, skip and jump to avoid wading through the wet and soggy lawn to reach the muddy pathway towards the cabro-paved path.
The main path connecting the Central Business District (CBD) and Community area is narrow yet busy.
Uhuru Park is Nairobi's paradise. At least it should be and was before it was neglected by city authorities. During the week, it draws in city residents seeking a quiet and peaceful place in their hundreds.
During the weekend, it is a favourite picnic site for thousands, with its boat rides, quad bikes, amusement parks as well as horse and carmel rides drawing many families. On Sunday, it is a favourite spot for open air crusades.
Yet its current situation tells a different story. That of a neglected dirty park that could be home to dangerous slithering animals.
The iconic Unity and Peace Memorial located at the entrance opposite Parliament Buildings is a shadow of its former self. Ugly, neglected, worn out.
The fountains around it have ran out of water, and uncollected litter continues to pile where sparkly water once flowed. Photographers who mill around are forced to innovate to capture the walls without picking out the rot and spoil the good memories.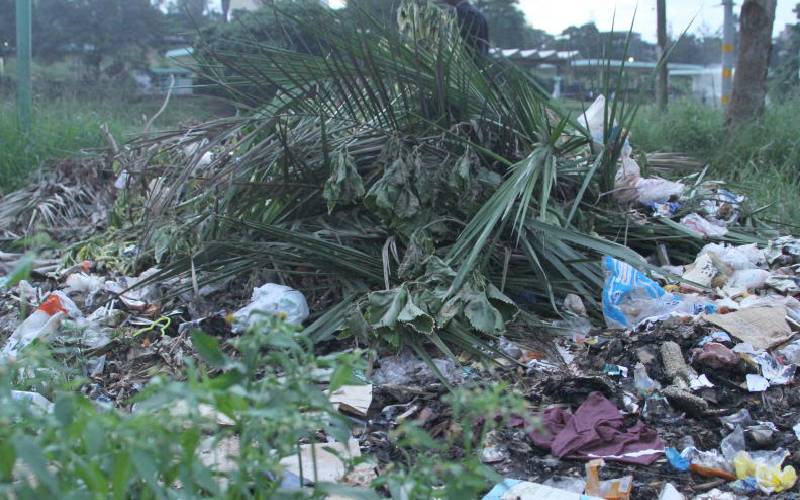 Drinking fountains within the park have fallen to misuse and neglect. Many have run dry and are rusty. An orange painted drinking water pipe donated by the Dutch embassy last year, does not work.
At the boat riding pool behind the main dais, a group of idle youngsters laze around.
At the main dais, where some of Kenya's most important political events have been held, we meet a lonely Joseph Mulee.
"I come here everyday just to relax and take a nap. I work at Marikiti market where I push handcarts. Here, there is a quiet peace and fresh air. But I am constantly harassed by City Council askaris who always accuse me of dumping waste here and there," says Mulee.
Mulee has witnessed the park lose its glory and allure to neglect.
Garbage pits
"This is one of the few places in the city where one can come to relax or sleep in the open uninterrupted. It hurts that it has been neglected to this sorry state," he says.
Around him are plastic lunchboxes, bottles and empty yoghurt tins, dumped by irresponsible park goers. There are waste bins around the park, but they are few and are ever full. You can tell that they have not been emptied for a while. A few metres from Mulee is a temporary pit full of garbage that seems not to have been collected for days.
At the dais, the pungent smell of urine from the toilets behind will hit your nostrils. The dais itself is littered with dirt everywhere. Today, there was a graduation ceremony at the Kenya Medical Training College (KMTC) and graduands and their families have descended on the park to take pictures.
As darkness sets in, we walk back to office and on our way, we see two horses grazing after a long day of rides.
The sorry state of Uhuru Park has caught the eyes of Kenyans.
On October 28, activist Boniface Mwangi tweeted: "Governor @MikeSonko Uhuru Park is very dirty, few dustbins. Tap donated by @NLinKenya isn't working. Mau Mau monument built by @UKinKenya is neglected, some people use it as a toilet. It's the only Mau Mau monument in Kenya and was paid for by the British as part of reparations."
"We have noted your concerns and we shall move with speed to restore the park to its lost glory. Thank you," Sonko responded in a tweet.