Winners and losers in county cash based on census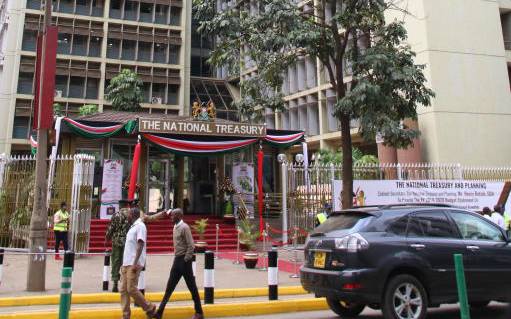 Twenty-five counties will lose Sh25 billion after the Commission on Revenue Allocation (CRA) proposed a new income sharing formula based on the latest census figures.
Lamu County is the biggest loser in the proposed formula that is likely to kick off in the next financial year, even as Nairobi City gains over Sh5 billion after CRA came up with a new formula that also takes into account delivery of public services, promotion of balanced development and the revenue collection effort as well as fiscal prudence.
Lamu stands to lose more than half of its current allocation, Sh2.4 billion followed by Marsabit (Sh2.3 billion), Wajir (Sh2.2 billion), Mandera (Sh2 billion), based on analysis of the Sh314 billion shareable revenues.
The CRA is an independent commission charged with recommending the basis for equitable sharing of revenues raised nationally between the national and the county government.
Other losers include Mombasa which will shed Sh1.4 billion, Isiolo (Sh1.3 billion), Tharaka Nithi (Sh1.2 billion), Nyamira (Sh1.1 billion), Kilifi (Sh1 billion), and Taita Taveta (Sh1 billion).
Even as sparsely populated counties take direct hit from the reviewed formula, densely populated ones such as Nairobi, Nakuru and Kiambu will smile all the way to the bank.
Nairobi and Nakuru will each see their allocation increase by 25 per cent which works out to Sh5.3 billion and Sh3.1 billion respectively.
Kiambu gains by Sh2.3 billion, Kakamega will pocket an extra Sh2.1 billion from State coffers. Uasin Gishu will receive an additional Sh1.7 billion, Bungoma (Sh1.4 billion), Nandi (Sh941 million) and Kajiado will get Sh643 million.
A total of 22 counties gain where the other 25 have lost.
The proposed revenue-sharing formula among the 47 counties was for financial years from 2019/2020 to 2023/2024. The introduction of the formula sharply divided politicians, with those from counties with high population throwing their weight behind it. Politicians from counties with large landmass, but sparse population have vehemently opposed the formula.
With the new formula, 65 per cent of the revenue is pegged on delivery of public services, 31 per cent on promotion of balanced development and four per cent to incentivise revenue collection and fiscal prudence.
In the current formula, the population is the largest determinant of revenue allocation at 45 per cent. Twenty-five of the shareable revenue from the National Treasury is shared equally among counties while 20 per cent is based on poverty.
The land area takes eight per cent of the revenue while fiscal responsibility takes the remaining two per cent.
Despite these sharp drops and increases, Mutula Kilonzo Jnr, the Minority chief whip and Finance Committee member at the Senate, defended the changes, noting that special focus need to be given to per person allocation in the different counties.
The senator pointed that the capita of the regions that have lost have been so high, ranging between Sh7,000 and Sh24,000 compared to populated areas whith a per capita allocation of between Sh3,000 and Sh5,000, which the legislator said was unfair.
"Per capita is something that will inform the decision on services," he explained.
In the current formula while Lamu enjoyed a per capita of Sh24,000, Nairobi had Sh3,591. This has since been reviewed to Sh7,400 for Lamu while that of Nairobi went slightly up to Sh4,815.
Responding to our queries, CRA chairperson Dr Jane Kiringai said the proposal is still undergoing public participation.
"It's currently at the Senate undergoing public participation. Let's see what comes from process," said Dr Kiringai.
The new revenue sharing formula also comes at a time when an MP from Northern Kenya has written to Kenya National Bureau of Statistics threatening legal action unless they review their population number which he fears might have informed the drop in revenue allocation for the region.
"Our further instructions are to demand that pending and verification of the impugned results for Tarbaj Sub-County and by extension Wajir County, you should cease and desist from circulating the impugned results to the National Assembly, the Senate, the Electoral and Boundaries Commission, the Commission on Revenue Allocation, the National Treasury or any other organ of the Government," said Ahmed Bashane, the MP for Tarbaj.
The three North Eastern counties of Wajir, Mandera and Garissa have lost a combined revenue worth Sh5.4 billion.