Suspect arrested, 600 cylinders seized as police raid illegal gas refilling plant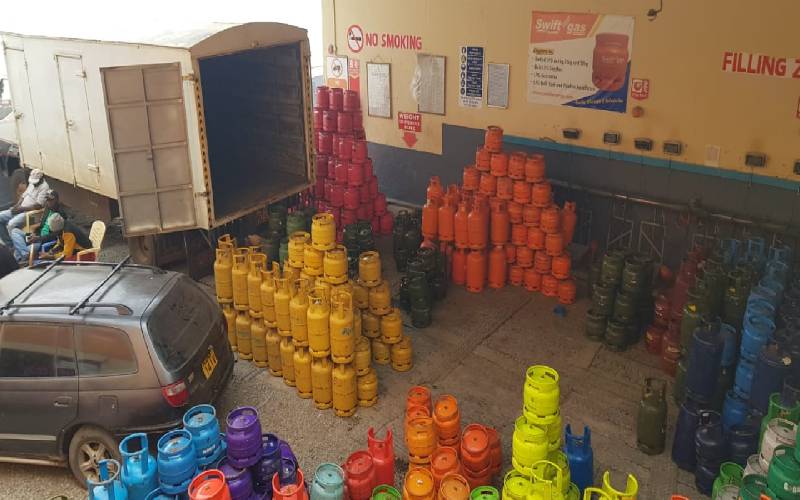 Police raided an illegal gas refilling plant in Syokimau, Mombasa Road and netted an assortment of empty gas cylinders.
During the multi-agency raid led by Anti-Counterfeit Authority (ACA) inspectors, a suspect was arrested, 600 empty cylinders of different trademarks and two vehicles were seized.
The Directorate of Criminal Investigations (DCI) said the suspect is in police custody and will be arraigned on Monday.
"The refilling plant has been closed and held 'in-situ'," the DCI said on Saturday.
The raid comes after the adoption of the new rules to regulate the sector.
Some of the new changes included a requirement for all LPG cylinders retailers, wholesalers, and transporters to hold licenses from them for each business location.
The Liquefied Petroleum Gas (LPG) cylinder exchange pool that allowed consumers easy access to gas was also disbanded to deal with illegal refilling.
The new rules were meant to ensure user safety, by placing the responsibility of making sure gas cylinders are safe on the LPG marketers.
This means that the marketers are answerable for accidents caused by cylinder gas leaks and other incidences, including payments to victims of accidents.