Wako banned from us: Trump's administration did not disclose specifics of the alleged corruption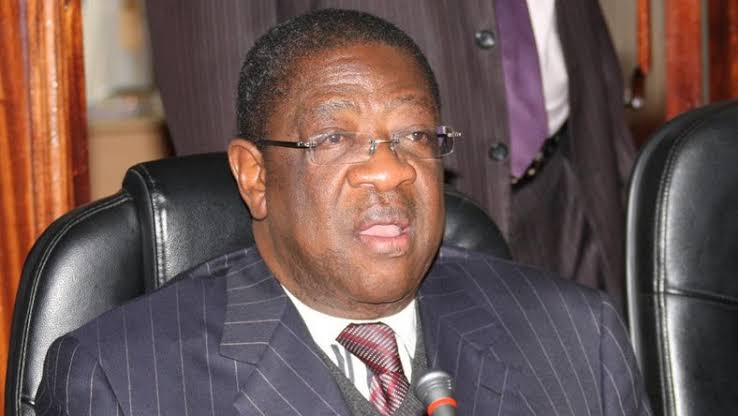 The US government has banned former Attorney General Amos Wako, his wife and son from travelling to the country.
The ban by US President Donald Trump's administration did not disclose specifics on the matter, only referencing to his involvement in significant corruption.
This marks the second time the Busia senator has been banned from setting foot in the US.
In 2009, the then Assistant Secretary of State Johnnie Carson, while on a visit to Kenya, announced that Mr Wako had been banned from the country because he was considered an obstacle to the fight against graft.
At the time, Wako said during a press conference he planned to take legal action against the US because the reasons it gave for revoking his visa were defamatory.
Wako, according to a statement by Secretary of State Michael Pompeo posted on the US Department of State website yesterday, has been "publicly designated" due to his involvement in significant corruption.
Besides the former AG, his wife Flora Ngaira and son Julius Wako have also been banned from the US.
"Today the Department designates former Kenyan Attorney General Amos Sitswila Wako due to his involvement in significant corruption," the statement partly read.
It goes on to say that the "designation is made under Section 7031(c) of the Department of State, Foreign Operations, and Related Programmes Appropriations Act, 2019 as carried forward by the Continuing Appropriations Act 2020.
Credible information
Section 7031(c) provides that, in cases where the Secretary of State has credible information that officials of foreign governments have been involved in significant corruption, those individuals and their immediate family members are ineligible for entry into the US.
The US said its action sends a strong signal that it is a valuable partner in Kenya's fight against corruption.
"Economic prosperity for all Kenyans is only possible by defeating the scourge of corruption, which also requires a functional, fair and transparent criminal justice system. The United States will continue to stand with Kenyans as they strive to curb and punish corruption in Kenya."
Wako is credited with overseeing Kenya's transition from a one party state to a multi-party democracy in December 1991.
He was also involved in the transition that saw Narc form the government after Kanu lost the 2002 election. He oversaw the drafting of the new Constitution.
During his two decades in office, critics claimed Wako, who was admitted to the bar in 1970, often failed to prosecute senior government officials accused of committing graft, an accusation he has strongly denied.
His critics then accused him of submitting to political pressure that made him ineffective in prosecuting graft cases. Wako attributed the failure of some of his efforts to weak court systems.
The Busia senator, who held the position of vice chair of the United Nations Human Rights Committee, was in April 1991 appointed AG under the Kanu regime.