'Birth control prevented over 500,000 abortions'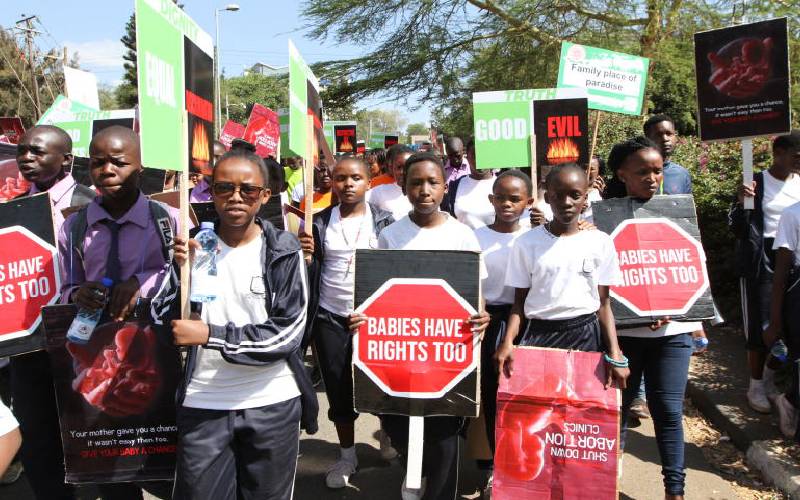 At least 519,000 abortions were averted in the country as a result of increased uptake of modern contraception, a new report reveals.
The report on family planning says 2.3 million unintended pregnancies were avoided as a result.
These milestones have put Kenya among the countries hailed to be on the right track to meet the Family Planning 2020 goals.
In a report released ahead of the International Conference on Population and Development (ICPD) that starts today, 314 million women and girls in 69 countries globally are said to be on modern contraception.
There have also been 53 million new users in the last seven years as per the FP2020: Women at Centre report, and nine million in the last year alone.
"In Kenya, an estimated 6.1 million women are using a modern method of contraception. Almost two million more since the launch of FP2020 in 2012," reads the report in part.
Injection leads in coverage with 47.9 per cent, followed by implant (18.2 per cent), pills (14.1 per cent) and condoms (male) at 7.9 per cent.
Other methods used are Intrauterine Device (IUD) at 5.9 per cent, sterilisation (5.6 per cent) and (Lactational Amenorrhea Method) LAM at 0.3 per cent.
FP2020 is a global partnership that supports the rights of women and girls to decide freely for themselves whether they do want to have a family and if so, when, and how many children they want to have.
This report on the contraception progress intake is part of the 25-year journey since the 1994 Cairo Summit.
Kenya was part of the first group of countries to commit to the FP2020 partnership when it launched in 2012. Since then, the report indicates the country has made great progress towards increased uptake of family planning. The report indicates that as of this year, modern contraception among 2.4 million women and girls has averted unintended pregnancies in Kenya.
This is because Kenya increased family planning use by a third since the launch of FP2020 in 2012, reaching almost two million more women and girls.
"In addition, 8,800 maternal deaths have been averted as a result of modern contraceptive use," reads the report, which monitored 69 low and middle-income countries among them Indonesia, India and Bangladesh.