Amaco defends itself over Sh187m tender with Nairobi County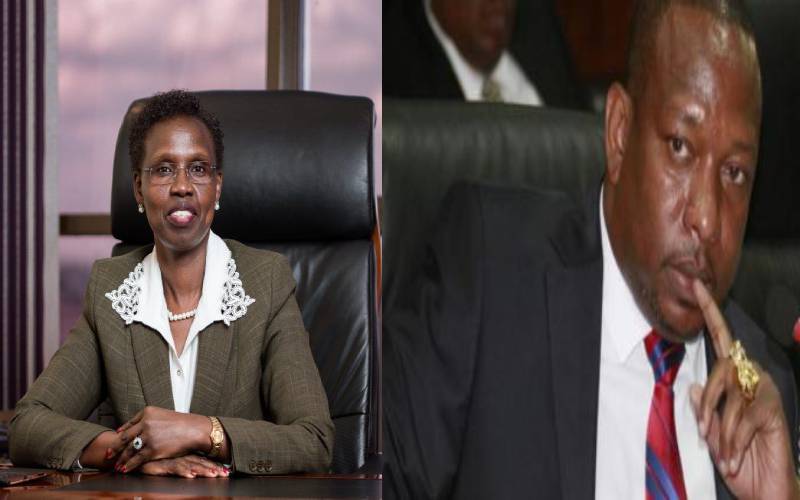 An insurance firm associated with Deputy President William Ruto has defended itself from any wrongdoing on its Sh87 million tender with the Nairobi County government.
Ethics and Anti-Corruption Commission (EACC) had summoned Africa Merchant Assurance Company (Amaco) CEO over a trail of money they claim that was paid to Nairobi county governor by a company that had been subcontracted by Amaco.
The anti-graft team had sought to know why part of the sh20million the firm had paid to Arbab Auto Care Ltd, a company that Amaco was doing business with was wired to Nairobi Governor Mike Sonko's account.
A Document seen by Sunday Standard indicates that, on June 30, 2016, Amaco entered into a contract with Arbab Auto Care Ltd, which runs a garage where the county government's vehicles are taken for repairs.
On May when the Nairobi county paid the insurance firm, they paid Arbab alongside other firms as part of payment for garage and towing services.
The company wired more than Sh20 million in bank transfers of Sh5.3 million, Sh10.7 million and Sh7.5 million to the garage.
The Kangundo road-based firm wired sh3.4 million to Sonko. Based on the transaction, the detectives who were following the trail of money summoned the insurance firm to explain their link to the pay.
Amaco Chief executive officer Elizabeth Koskei told the detectives at EACC that her insurance firm had never been involved in fraudulent activities and adversely mentioned when it was not involved in the transaction to Sonko.
"We are doing a clean business with the county government, we have done this for seven years now, even before Sonko was elected to the helm of the county government," said Ms Koskei.
Ms. Koskei said they won their first contract with the county in 2013 to insure all their vehicles and buildings at a insurance sum of sh40billion.
"We were grilled for 10 hours we gave them 527pages document that show our previous transaction with the county government, we have are open and have cooperated with the investigating officers because we are clean," she said.
Amaco boss said they have won tenders for provision of general Insurance for seven years from 2013 to 2020 apart from 2017 where they lost to CIC insurance
According to the documents Amaco has had an insurance premium of sh187 million for the sum assured of sh60billion for their 150 vehicles, fire, public liability, burglary, and computer.
Ms Koskei read political persecution on the investigation which she claims was not supposed to have involved the firm.
She, however, declined to give details on whether DP Ruto still had stakes in the firm that started its operations in 2000 with both the DP and Silas Simatwo as the main shareholders.
But according to the CR12, there are two shareholders alongside Simotwo and in the list of directors, the DP's name is not mentioned.
According to Ms. Koskei, the firm which was once one of the biggest motor vehicle insurance providers is determined to improve its service in the industry.
"We have had our challenges but we are vibrant and healthy for any business," said Ms. Koskei.