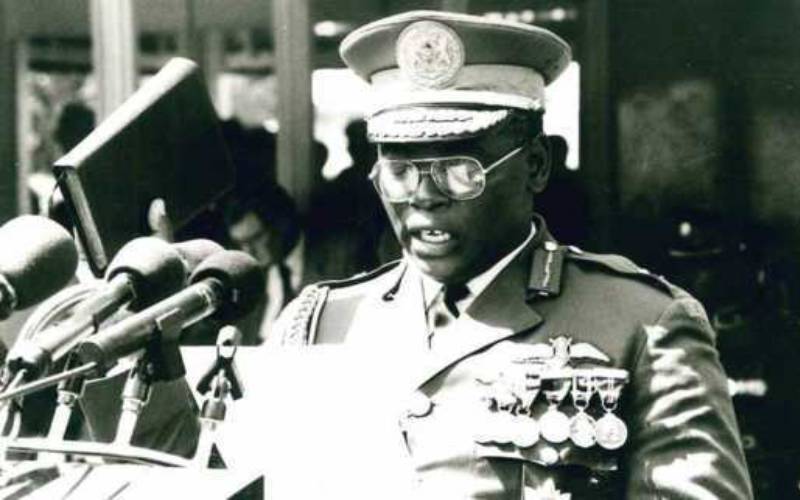 The National Police service (NPS) has warned unsuspecting Kenyans against being hoodwinked by fraudsters who are using former police boss Duncan Wachira's name to solicit funds. Mr Wachira, who served as a police commissioner between 1996 and 1998 is said to have suffered a heart attack in July 2019 and was flown to India for treatment. Dispelling reports claimed that Wachira needed financial assistance but the security organ that he served under came out to refute the claims. NPS confirmed that the retired police boss is in India undergoing his routine medical check-ups but discredited claims that Wachira is asking for help to pay his medical bills.
SEE ALSO: Star Langát habours big dreams at global stage
"Reports doing rounds in social media that Former Police Commissioner Mr. Duncan Wachira is soliciting for financial support for his medical bills are false," posted NPS on their twitter handle. Former National Assembly Deputy Speaker Farah Maalim posted on his Twitter page on October 19 saying that Wachira's family has been left penniless and asked the government to intervene. "Thank God he's (Wachira) stable but the family exhausted all savings. The government of Kenya and Uhuru should stand with Duncan in (his) sickness. He stood with the government in (his) health," Tweeted Maalim. Maalim further disclosed that Wachira was receiving treatment at Apollo Protocol Hospital in Chennai India. "Whereas it is true that the retired Commissioner is undergoing his routine medical check-up in a hospital in India, the public should be wary of fraudsters who may attempt to collect money using his name," said NPS.
SEE ALSO: Waiganjo demands apology from ex-police boss
In his tenure, police were able to stop the deadly trio of highly profiled and feared robbers of Rasta, Wacucu and Wanugu which gave the flying squad sleepless nights in the 80s. However, under his watch some of the largest bank heists sprung including the Sh86 million stolen by one man at the Jomo Kenyatta International Airport (JKIA). Duncan Wachira retired in 1998 shortly after the bombing of the US embassy in Nairobi.