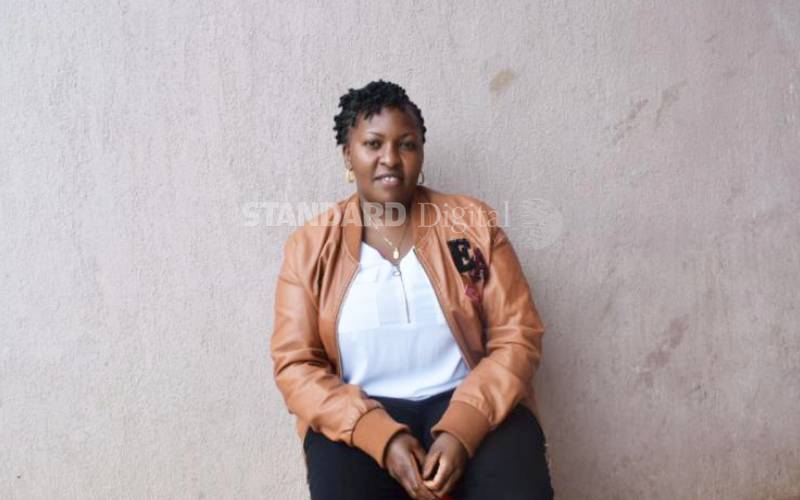 Anne Muthoni was tending to her vegetable garden when an army truck drove into her home in Kirinyaga in 2012. Muthoni was immediately swept by a feeling of dread that something had happened to her husband Ephraim Gachoki. In the three years that Gachoki had been a soldier with the Kenya Defence Forces, no army official had ever paid her a visit. Muthoni, who was aged 27 at the time, said three days earlier, there had been news of Kenyan solders being ambushed and killed by al-Shaabab militants in Fafadum, Somalia.
SEE ALSO: Kenya Army chopper crashes in Masinga killing two soldiers
"It never occurred to me that my husband could be among those killed," she narrated, adding: "Just before the Fafadum ambush, we had talked on the phone and he had informed me that they were headed to an area without good network, and therefore communication would be difficult". So, after the news of the ambush filtered, Muthoni tried to call Gachoki, who was a tank driver, without success. As she stood rooted in her farm, mind racing, a relative came for her and led her into the house, where army officers, who were accompanied by the area chief, delivered the devastating news. At first she could not believe what she heard. Everything felt like a bad dream. But when the truth finally sank in, she cried uncontrollably, for hours. "I asked "why me?" I was young and three years into my marriage. We had many plans to execute in our future life. How was l going to handle them alone?" she recalled.
Counselling support
SEE ALSO: KDF forces redesign of crude oil pipeline
Despite receiving counselling from the army, and support from family and friends, Muthoni felt that life for her and her one-year-old daughter had lost meaning. In 2013, Muthoni was hired to work at the Defence Forces Canteen Organisation (Defco) as a shopkeeper. She became one of the beneficiaries of welfare and compensation centres the Government set up to help families of soldiers killed in the line of duty to access their benefits and other services. During the official launch of the centres last year, Defence Cabinet Secretary Raychelle Omamo said the State had intervened to assist grieving relatives. "Families of the departed heroes who include widows, widowers and children were suffering and needed our help. However, the problem was the package to use in helping all of them, for instance, how to differently deal with young and elderly widows," Ms Omamo said.
SEE ALSO: Soldier in wife murder case released on bond
During this year's Eighth KDF Day celebrations held on Monday, beneficiaries commended the welfare centres. Muthoni said she earned a comfortable living working at Defco, a sentiment in line with this year's theme of "Towards sustainable welfare for the Kenya Defence fraternity". She said after receiving compensation for her husband's death in 2015, she had invested in real estate in Kiganjo, Juja, as well as intensified her cash crop farming back in her rural home. "If it were not for the KDF welfare programme, things would be bad for members left behind," Muthoni said, adding that she had finally come to terms with her husband's death and moved on. Another beneficiary is Sally Sabala, whose father, Sergeant Sabala, died 16 years ago when she had just joined Form One at Alliance Girls High School. The military paid her school and university fees and later gave her a job. Today, Captain Sabala is a pilot with the Kenya Air Force. "My mother died, followed by my father. Despite being an orphan, l worked hard. The army paid for my education and today l am an instructor pilot at the flight training school," she said.