EACC accuse NLC officials of colluding to steal Sh110 million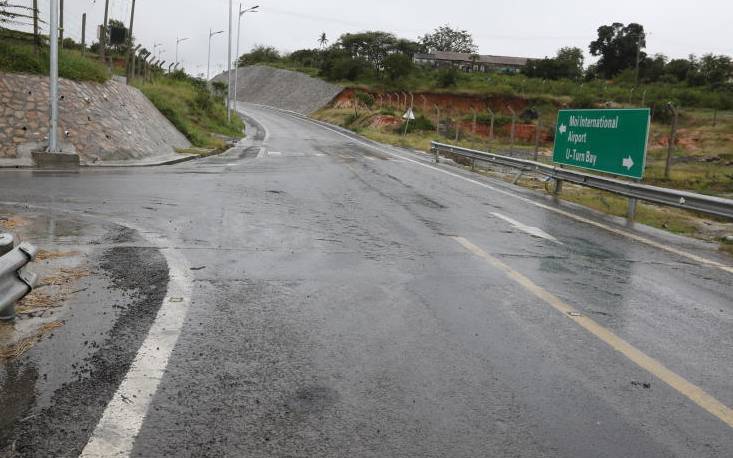 The anti-graft commission has accused officials from two State agencies of colluding with a company to pocket Sh110 million for a roundabout project in Mombasa that has never been constructed.
Ethics and Anti-Corruption Commission (EACC), in its application at the High Court, averred the revelation is just a tip of how the National Land Commission (NLC) and Kenya National Highways Authority (KeNHA) wrongly use public funds when acquiring private land to expand roads.
EACC lawyer Jackie Kibogy told the court that NLC inflated the cost of an eighth of an acre from Sh34 million to Sh109,769,363 through forgery and kickback scheme where the officials pocketed millions of shillings.
"Ongoing investigations has disclosed reasonable suspicion that directors of Tornado Carriers Ltd, alongside officials of NLC and KeNHA, corruptly colluded to inflate the cost of acquiring the land," said Kibogy.
This emerged in the suit in which EACC sought to freeze the accounts of Tornado Carriers Ltd and its two directors – Akhtar Nazir Ahmed and Tarah Begun Khan – in a bid to recover the stolen public funds.
Justice John Onyiego issued orders freezing the accounts of the company and its directors for three months to allow EACC complete investigations.
"The respondents, their servants or people acting on their behalf, are prohibited from withdrawing, transferring, disposing or in any way dealing with the funds held in their listed bank account for a period of three months," ruled Onyiego.
Ms Kibogy argued the portion of land has not been used for the construction of a roundabout, hence loss of public funds.
The matter started in 2013 when KeNHA instructed NLC to compulsorily acquire the land belonging to Tornado Carriers Ltd to construct a roundabout at the intersection of the Port Reitz Road and Dongo Kundu Road to ease traffic coming in and out of Moi International Airport in Mombasa.
EACC investigator Catherine Ngari swore the roundabout has never been constructed.
Ms Ngari swore the land was valued at Sh34,501,100 but EACC obtained a letter written to NLC dated October 30, 2017, purportedly signed by a Mr NA Khan, a director of Tornado Carriers Ltd, acknowledging award of Sh109,769,363 and authorising NLC on how to remit the payment.
"The letter is what triggered the payments and when it was subjected to forensic document examination, we found it to be a forgery. Investigations has established that it was the letter used to execute the kickbacks to NLC officials," said Ngari.
Acting on instruction from the forged letter, NLC paid out the Sh109 million in two tranches to two separate bank accounts.
The first tranche of Sh55,269,363 was paid to Tornado Carriers Limited account at SBM Bank. This amount was again hurriedly divided into two and wired into the accounts of Nazir and Khan.
The second tranche of Sh54,500,000 was deposited in CW Chege Advocates' account and subsequently distributed to agents, associates, relatives, and companies owned by NLC officials.
Former NLC Chairman Muhammad Swazuri, Commissioner Emma Njogu, Director for Valuation Salome Munubi, Director of Finance Francis Mugo, Secretary Lillian Keverenge and Deputy Director of Valuation Joash Oindo are some of the officials facing trial in this matter.
Paid kickbacks
According to EACC, the officials were paid a total of Sh14 million in kickbacks for facilitating the payment to Tornado Carriers Limited and its directors.
The commission told the court that NLC Finance Director Benard Cherutich pocketed Sh7 million, Mr Oindo Sh7 million, Ms Keverenge Sh3 million and Ms Munubi Sh900,000.
Ngari swore that to conceal their traces, the officials used their proxies, relatives and business entities to receive the money.
Justice Onyiego directed EACC to serve the application on the respondents and scheduled the hearing on October 15.