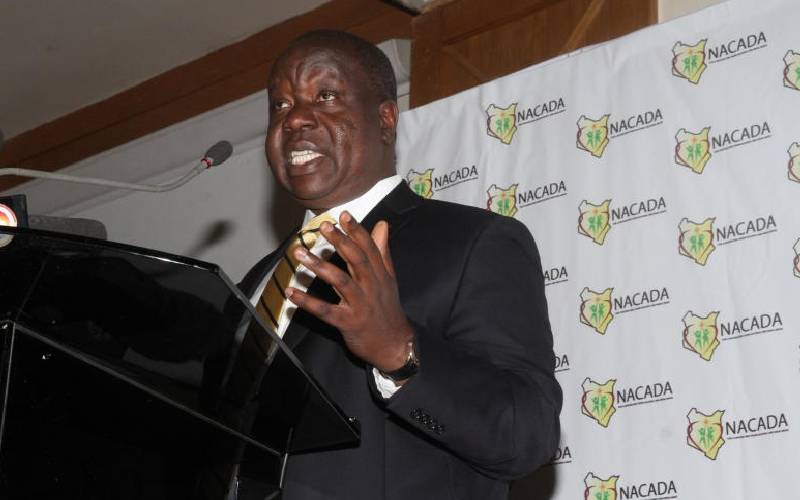 Kenya has changed from being a narcotics transit hub to a consumption one. Inspector General of Police Hilary Mutyambai yesterday said drug barons were now importing the narcotics mainly for the local market. He said those behind the trade were rich and powerful and called for concerted efforts to address the menace. "Kenya is no longer the hub of trafficking and transition. It is now becoming the hub of consumption of drugs. The drugs are no longer moving out. They are being consumed in this country," he said, adding: "We are dealing with powerful people who are getting richer daily and we must fight them by all means".
SEE ALSO: CS Matiang'i orders new police post to be set up at City Hall
The police boss revealed that various measures had been put in place to address the problem. He spoke yesterday in Nairobi during the launch of the National Authority for the Campaign Against Alcohol and Drug Abuse (Nacada) strategic plan 2019-2022.
Marijuana
The most trafficked and abused narcotics include cocaine, heroin and other psychotropic substances. Apart from these drugs, alcohol, miraa, prescription drugs, tobacco, marijuana and inhalants are also widely consumed. Interior Cabinet Secretary Fred Matiang'i (pictured) described the level of drug abuse in the country as alarming.
SEE ALSO: IG Mutyambai launches weekly Twitter chat with Kenyans
He said the capacity of rehabilitation facilities at the Coast was being enhanced to address the menace. "We will sink as a society if we can't deal with the mess now. We must join hands as stakeholders to address it," he said. It is shameful, he added, that the country was unable to prosecute the Akasha brothers and they had to be extradited to the US to face drug charges. Dr Matiang'i revealed that security agencies were actively investigating 30 cases of drug trafficking targeting prominent personalities at the Coast. "Had I powers, I would double your (Nacada) budget to ensure you deliver on your mandates," he said.
SEE ALSO: IG Mutyambai to have first public engagement on Twitter