You have eight days to surrender illegal weapons during amnesty window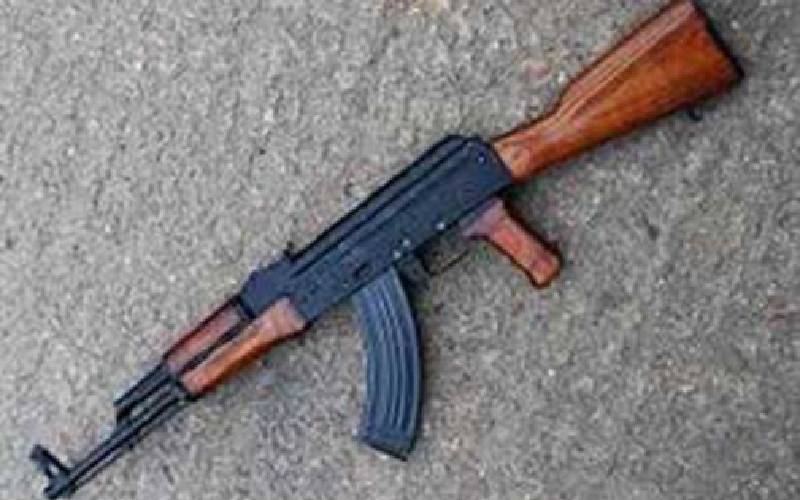 The national government has urged Kenyans to take advantage of the amnesty month to return illegal guns.
Kenya National Focal Point On Small Arms and Light Weapons director Mohamed Amin said a survey by Africa Amnesty shows there are between 550,000 and 650,000 illegal firearms in the hands of civilians.
The weapons are used to commit crimes including terrorism, murder and robberies.
"These weapons can be used against you," he said.
Amin said those who will return the guns before September 30 will not be prosecuted.
This means those with illegal weapons have eight days to surrender them.
Amin said those with the illegal weapons should return them to the nearest police station or to religious and community leaders.
The government confiscated more than 8,000 firearms from licensed civilians after they were found to be illegally registered.
Amin spoke during the international peace day in Nairobi where he emphasised the need to mop up illegal weapons.
He said the government has acquired a high-tech machine that will destroy the illegal weapons collected so far.
"The machine is environment friendly and can crash the weapons to make scrap," he said.
The destruction of the illegal firearms is slated for December to ensure those recovered don't slip back into the illegal market.
During the event, participants observed a one-minute silence to mark six years since terrorists attacked the Westgate Mall and killed more than 70 people.
Officials from the Regional Centre on Small Arms (RECSA) were present.
Recsa executive secretary Lt Gen Badreldin Elamin Abdelgadir said regional states in East and Southern Africa are collaborating to address trafficking of the weapons.
He said the weapons are linked to transnational organised crimes such as terrorism, poaching, drug trafficking and rustling.
"We can only have lasting peace if we remove illegal weapons from the equation."
He said a survey done in Africa shows private actors, including civilians and private security companies, hold at least 40 million arms.
Of these, only 5.8 million are registered officially.