Three charged after 3000 Kg of bushmeat impounded at Burma market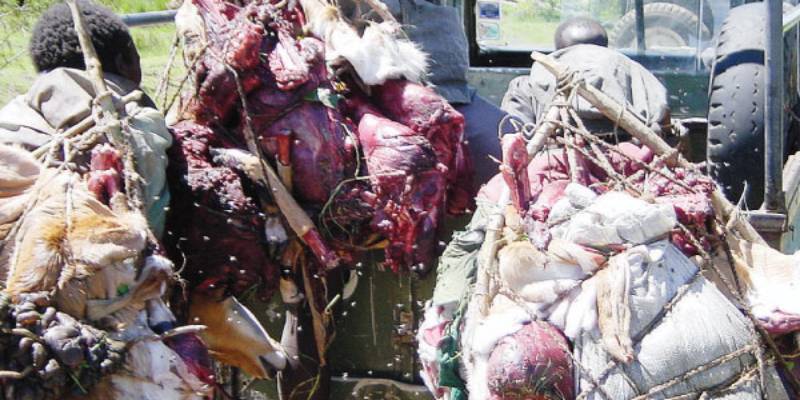 Three suspects have been arraigned at Kibera Law Courts for allegedly selling bush meat at Burma market.
According to Kenya Wildlife Service, the three were arrested during a crackdown on the city's popular market.
KWS sleuths recovered three thousand kilograms of bushmeat and some equipment used in the trade after raiding six stalls in the market.
"Three suspects have been arraigned in Kibera Law Courts in Nairobi over illegal bushmeat trade," wrote KWS on their twitter handle.
"A crackdown has netted 3,000kg of bushmeat and equipment used in the trade in a raid on six stalls in the Burma market."
The bushmeat clampdown is inherent in the war against poaching that has intensified in the recent past after three other suspects were arrested last month when KWS rangers impounded 200 kilograms of buffalo meat in Naivasha.
In the month of June 2019, sixteen butchers at the Burma market were arrested and charged with dealing, being in possession, and selling uninspected meat after 800 kilograms of bushmeat were impounded. ?